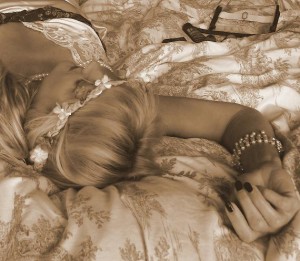 Si chiama

La Sultane de Saba

la nuova crema per il corpo che ho scoperto recentissimamente. Mi hanno fornito quattro confezioni di questo prodotto francese per poterla provare e devo dire che è meravigliosa. La profumazione è intensa e dura a lungo sul corpo. Morbida e vellutata la crema è tutta a base di materie prime naturali e ipoallergeniche provenienti dal Marocco, Giappone, Bali e Polinesia. La funzione aromatica rilassante è eccezionale.
A Parigi la linea completa si può testare direttamente nella omonima Spa,78 Rue Boissière,
che fa capo a Vanessa Sitbon. Fra qualche settimana parto per la Francia e di sicuro passerò a fare qualche trattamento.
Ma se intanto volete provare il prodotto andate sul loro

sito

e richiedete il campioncino compilando l'apposito modulo.
La Sultane de Saba is a wonderful fragrances,inspired by authentic beauty rituals of oriental women, which are passed down the generations from mother to daughter.