"
Si deve sempre ricercare una sintesi degli opposti" (Alvar Aalto)
"Io sono la porta". Verso l'incoscienza, la spudoratezza, l'irruenza, la sobrietà intellettuale, la ricchezza di intenti, la dissipazione, l'infanzia, la nullità. Perché essere niente è la sostanza. Viaggiare leggeri e riempirsi man mano.
Alle mie spalle un capolavolavoro del finlandese Alvar Aalto, uno dei designer più famosi del modernismo, che amo profondamente.
Avete presente le gambe a forma di L curvata dei tavoli, di molte sedie e sgabelli? Ecco, sono stati brevettati da lui nel 1933. Questa forma la vedete anche all'interno della chiesa bianca che si trova a Riola di Vergato, u

nico suo progetto italiano (è del 1966) a parte un piccolo intervento per il padiglione espositivo della Biennale di Venezia nel 1955.
Quando il progetto gli fu commissionato dall'allora cardinale di Bologna Giacomo Lercaro,
Alvar Aalto
andò a Riola per studiare l'esposizione e le forme. Si innamorò dunque dei profili delle montagne e volle riproporle nella facciata dell'edificio. Poi scelse il fiume, vicino al terreno, quale elemento iconografico naturale. Lo si vede scorrere attraverso la vetrata trasparente
realizzata
all'interno della chiesa vicino al fonte battesimale.
T
utto è bianco, tutto è luce. Un effetto straordinario. Non perdetevi questa meraviglia. Vale una gita domenicale.
Ho reso omaggio al modernismo con alcuni geniali stilisti: Dior coat, Arfango blouse, Pirelli boots e la mia nuova
chicken bag. Vintage sixties mink hat.
"You should always seek a synthesis of opposites" (Alvar Aalto)
"I am the door." To the unconscious, shamelessness, the vehemence, the intellectual sobriety, the wealth of intent, the dissipation, the childhood, to the nothing. Because being nothing is the substance. Travel light and fill up in the process.
Behind me a masterpiece by the Finnish architect Alvar Aalto, one of the most famous designers of modernism, which I love deeply.
You all know the L-shaped curved legs of tables, chairs and stools. Well, he registered the shape in 1933. This form can be seen in the white church located in Riola Vergato, his only Italian project (1966) except for a small work in the exhibition pavilion of the Venice Biennale in 1955.
When the project was commissioned by the then Cardinal of Bologna Giacomo Lercaro, Alvar Aalto went to Riola to study exposure and shapes. He fell in love with the place, the outlines of the mountains and wanted to show it in the shapes of the building. Then he chose the river, close to the ground as a natural iconographic element. The river can be seen through the transparent glass ​​inside the church near the baptismal font.
Everything is white, everything is light. An extraordinary effect. Do not miss this wonder. Is worth a Sunday detour.
I paid homage to modernism with some brilliant designers: Dior coat, Arfango
blouse
, Pirelli boots and my new chicken bag. Sixties vintage mink hat.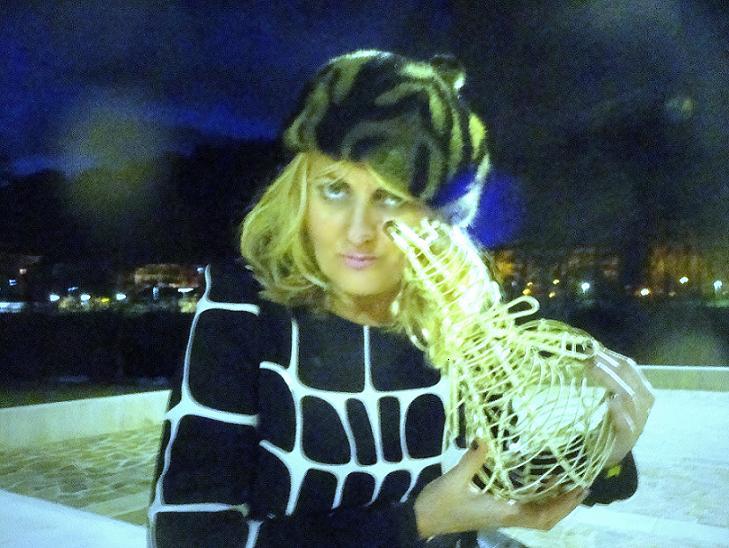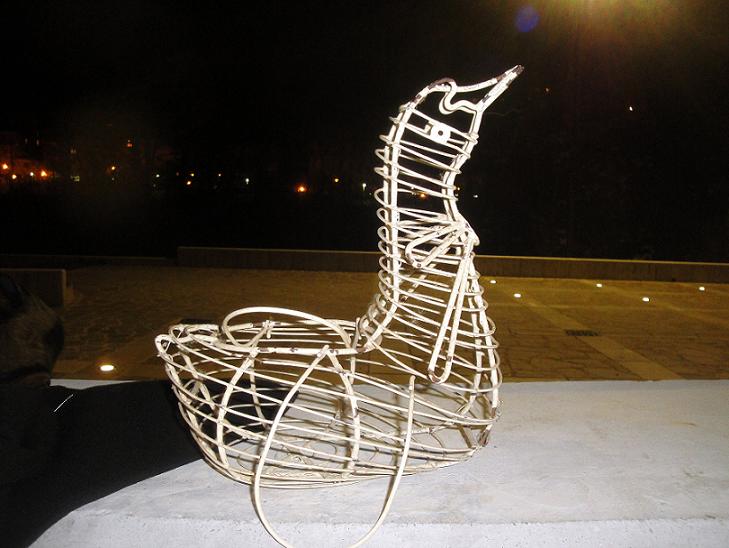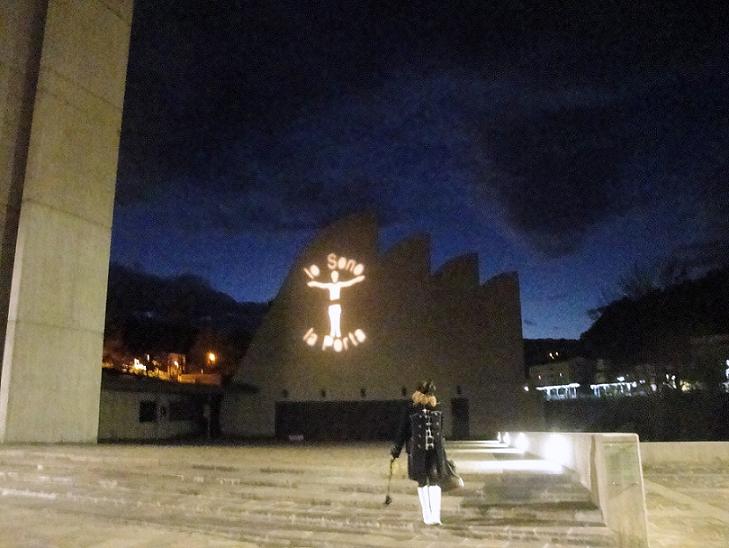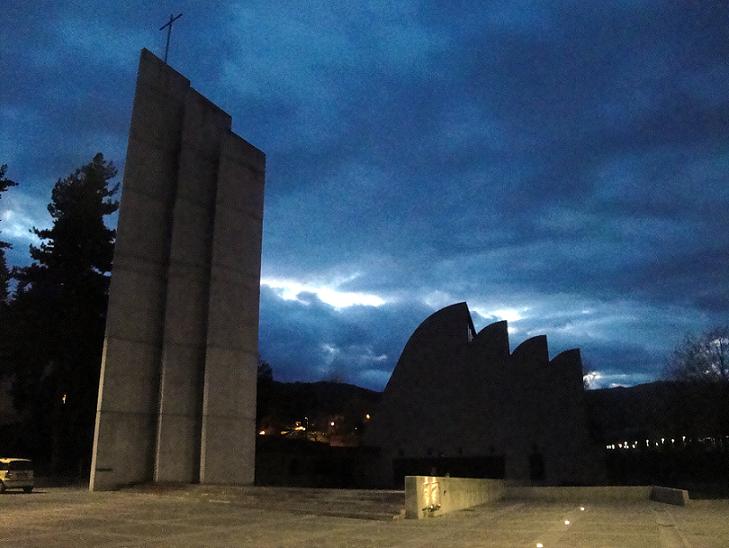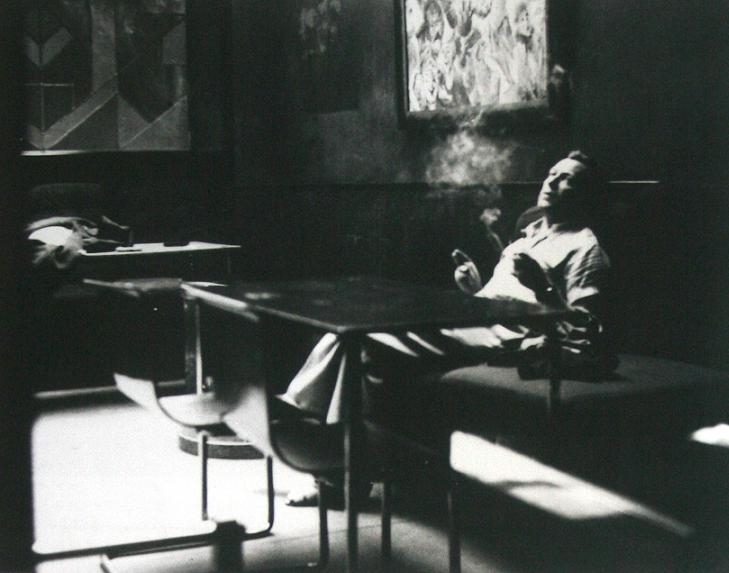 Alvar Aalto