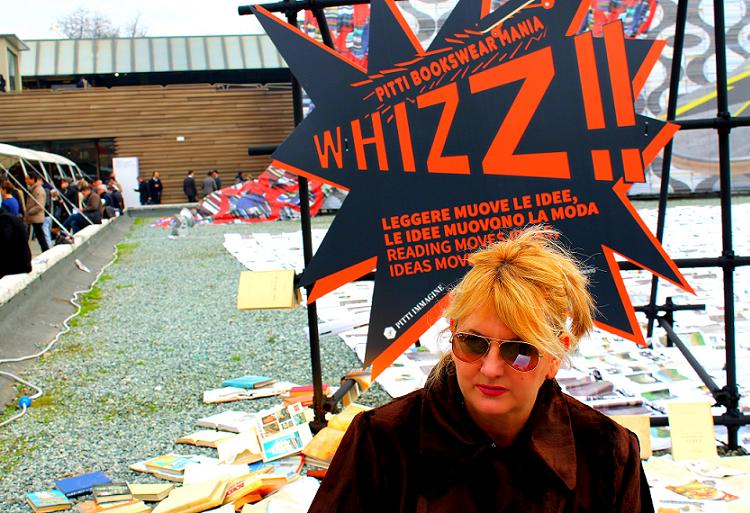 Pitti Bookswear mania e chi se lo aspettava! Libri, tanti e dappertutto all'insegna del pensiero, delle idee in movimento. 2500 volumi, forniti dalla Mondadori, hanno fatto da scenografia a questa 83.ma edizione, con un meraviglioso allestimento progettato da Oliviero Baldini.
Carta sulla quale si intrecciano i racconti, si disegnano le trame, si dipanano le storie. Quanti vocaboli si possono associare e quanti ancora tutti da scoprire. "Bookswear perchè vestiamo i libri che leggiamo", sostiene Agostino Poletto vice direttore generale di Pitti Immagine, mi dicono un passato nell'editoria.
E così deve essere, se la moda vuole ancora raccontarci qualcosa. Lo dico da sempre, lo dico ad alta voce. E quando alla sfilata di Ermanno Scervino ho incontrato un mio caro amico, Gabriele Romagnoli, mi sono detta "ma guarda un altro scrittore", prima ancora di focalizzare che è anche direttore del mensile GQ.
No, non se ne vedono tanti di intellettuali alle sfilate. Non li invitano, non ci vanno, non saprei dire. So che sarebbe utile, sperimentare i tanti linguaggi della creatività. Per avere qualcuno che ci racconti, come Jean Cocteau, le joli coeur della moda italiana.
Chapeau dunque a monsieur Poletto e arrivederci alla prossima lettura.
– Natalie Novarese photo –
Pitti Bookswear mania was totally unexpected! Books, books everywhere full of thoughts, ideas in motion. 2500 volumes, sponsored by Mondadori, have been the set of this 83rd edition, with a wonderful layout designed by Oliviero Baldini.
Paper on which the stories are intertwined, plots are drown, the stories unfold. How many words can be associated and those yet to be discovered. "Bookswear because we dress the books we read," says Agostino Poletto, deputy general manager of Pitti Immagine.
It must be so, if fashion still want to tell something new. I say it all the time and aloud.
And when at Ermanno Scervino fashion show I met a dear friend, Gabriele Romagnoli, I said to myself, "look, another writer," before realizing he is also director of the magazine GQ.
No, we do not see a lot of intellectuals at fashion shows. They don't get invited, don't go, I wouldn't know.
I know that it would be useful to test the many languages ​​of creativity. To have someone tell us, like Jean Cocteau, the joli coeur of Italian fashion.
So compliments to Monsieur Poletto and see you at next reading.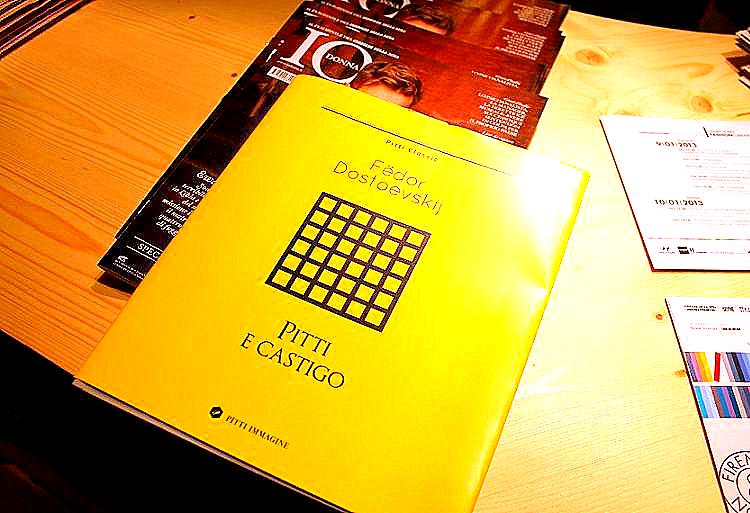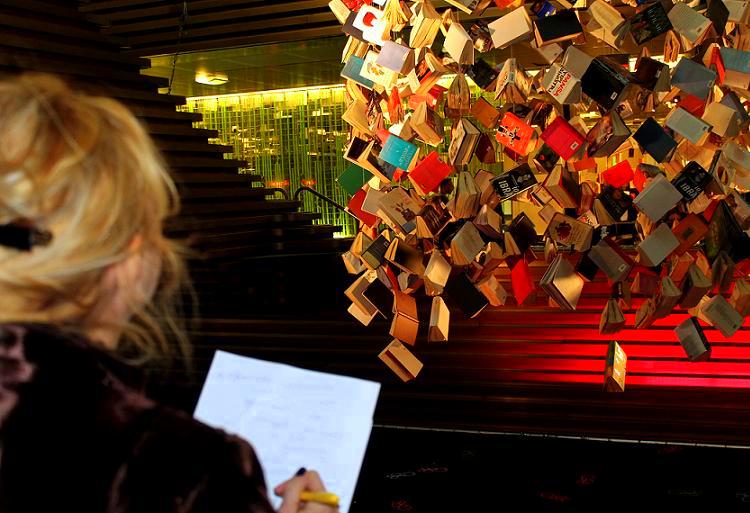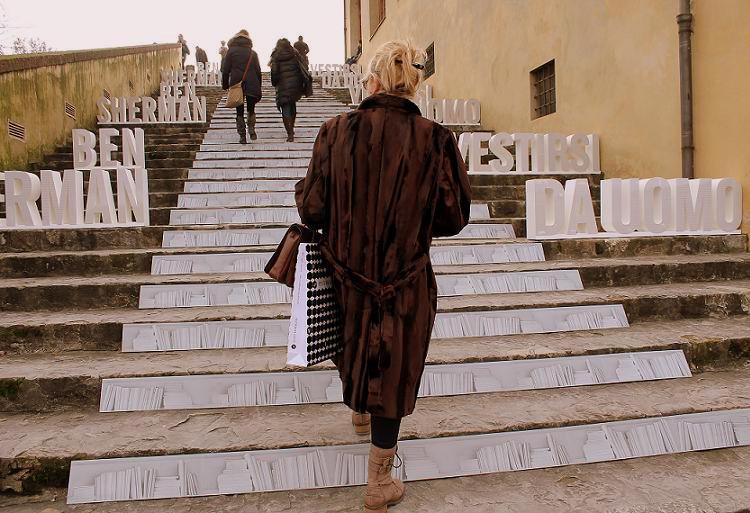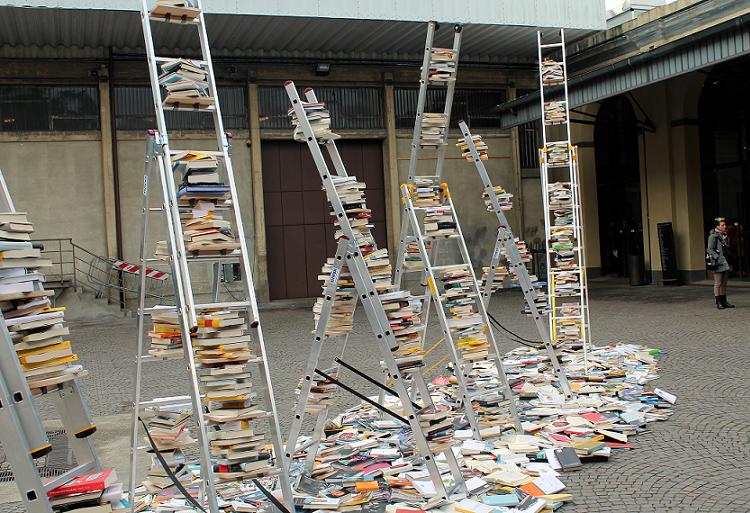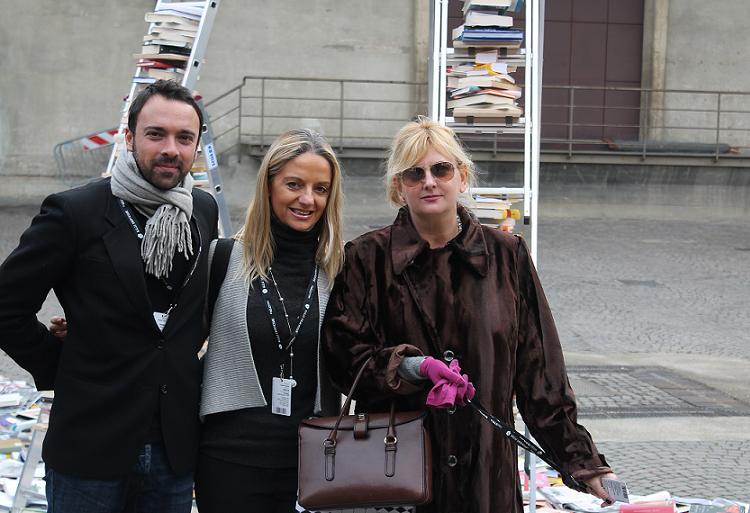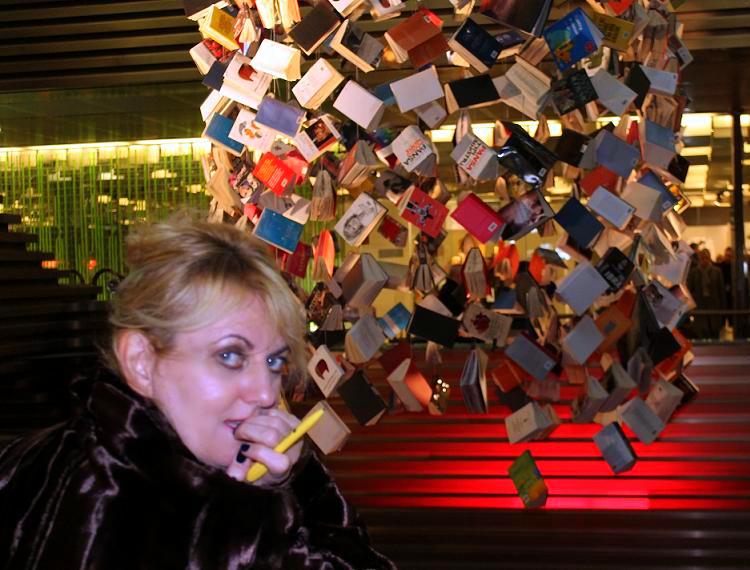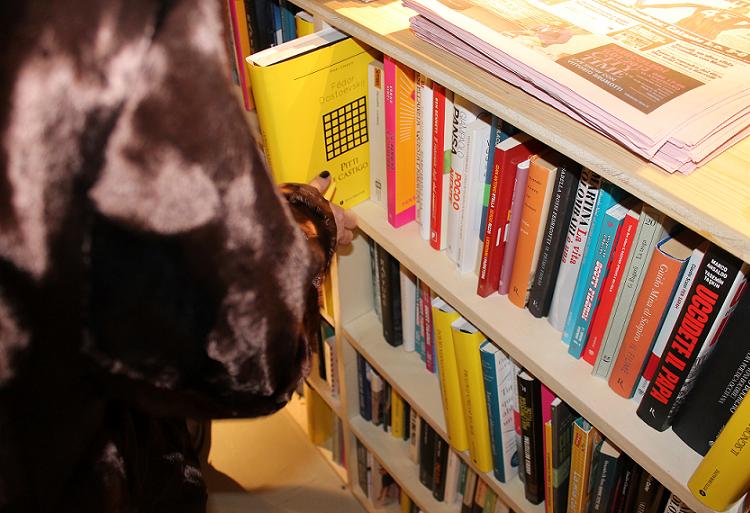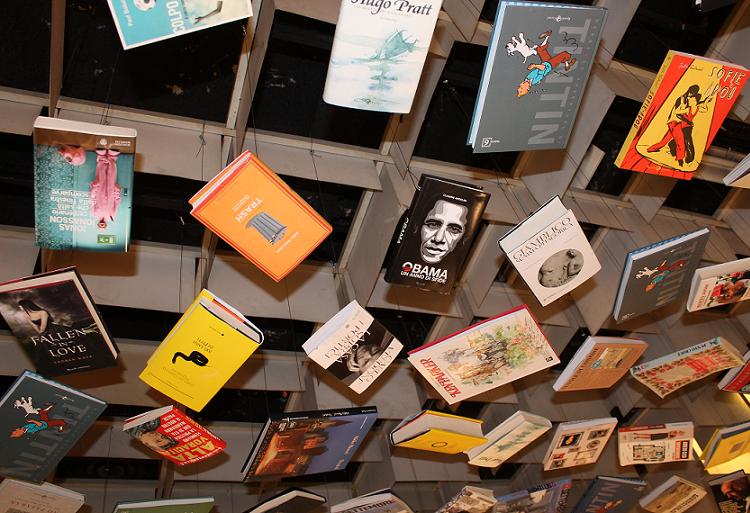 Rayban Aviator sunglasses