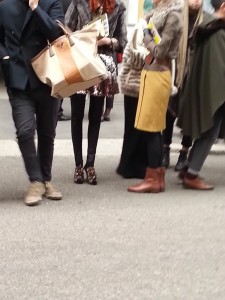 Dopo la neve (forse nel senso magico di stendere un velo) e la protesta degli ambientalisti (la solita boutade, siate più coerenti per favore) cos'altro si abbatterà sulla Milano Fashion Week non è dato sapere. Se non ciò che vediamo quotidianamente sotto il Duomo e alle sfilate, trasformate in veri e propri set fotografici, che non bastano un paio di sole foto. No di certo. Tutti in fila per quello scatto di fronte al cartellone loggato per dire "io ci sono" che attesta, come le targhe davanti alle case storiche, il "qui è nato" e "qui è passato".
Una sorta di fai da te visto che i patiti dello street style dovevi proprio andarli a cercare, in mezzo a questo freddo e ai fioccherelli bianchi che rovinano gli obiettivi. Ma sulle passerelle ho visto cose favolose, piene di quella rara magia che la riconosci a pelle e ti lasci trasportare. Dagli stilisti della natura intendo (e qui anche gli ambientalisti si sono zittiti) che giocano con la storia e la disegnano negli abiti, come Andrea Incontri, Antonio Marras o Daniela Gregis. Così, quel filo col passato, lo porti addosso un pochino anche tu. E puoi dire: "io c'ero".
Quanta scollatura tra i creativi e la realtà. Quanta divergenza tra un pensiero che vola e uno che resta in foto.
After the snow (perhaps in the sense of overlooking the thing) and the protests of environmentalists (the usual stuff, at times not so consistent) what else will fall on Milan Fashion Week we can not predict. All we are experiencing every day in the shadows of the Duomo and the fashion shows cannot be described by a couple of pictures. Not at all. We are all dutifully queueing for a pictures on the main milestones, to be able to say 'I was here'.A sort of DIY since the really fashionable ones were difficult to spot in the midst of snow that makes pictures all blurry and undefined.
But on the runways I've seen fabulous things
, full of that rare magic that you recognize and savor
.From the designers of nature playing with history and drawing it in the clothes, like Andrea Incontri, Antonio Marras or Daniela Gregis. You can wear a bit of history too and say 'I was there', there is a huge gap between creativity and reality like the one between a thought able to fly and one stuck in a picture.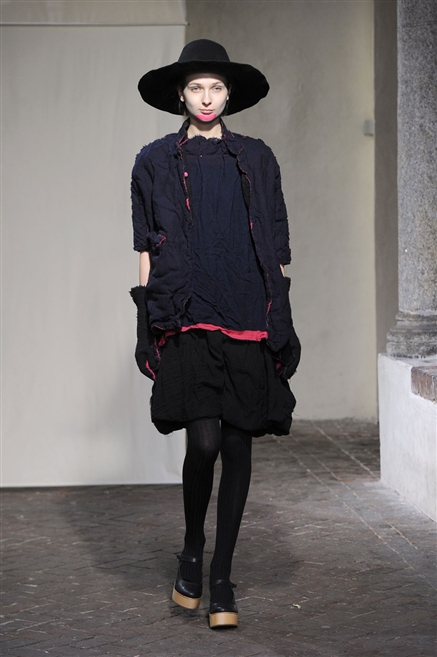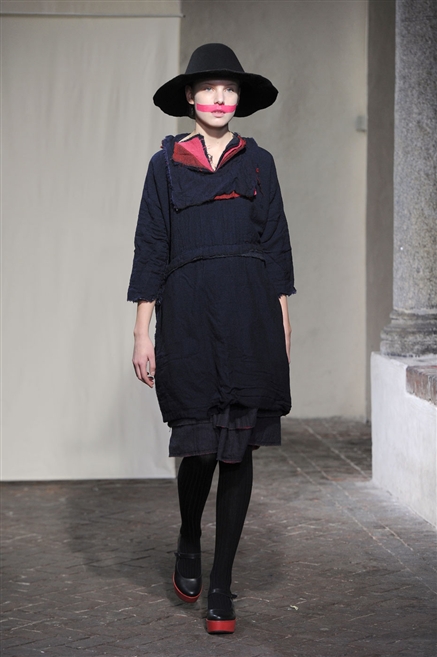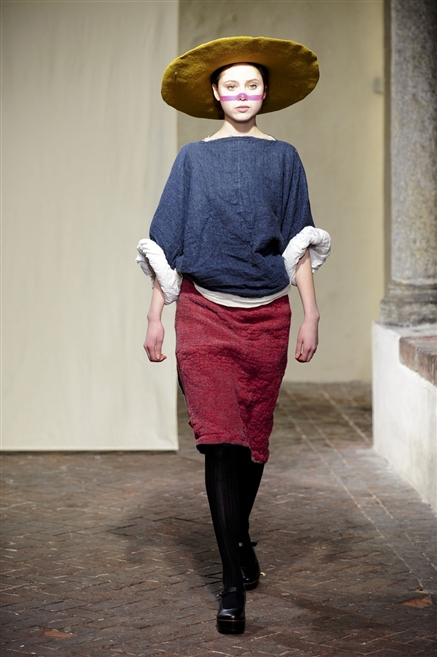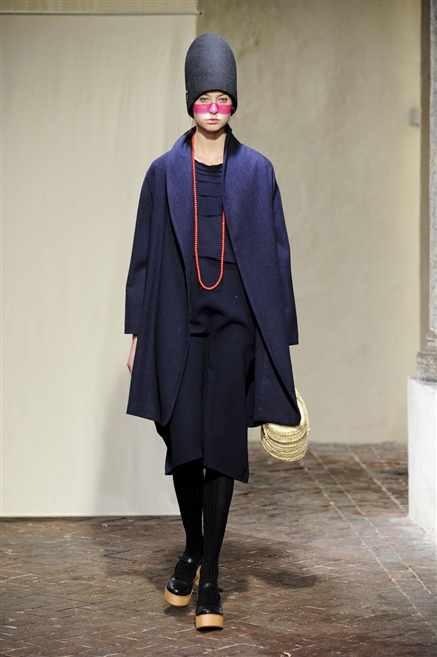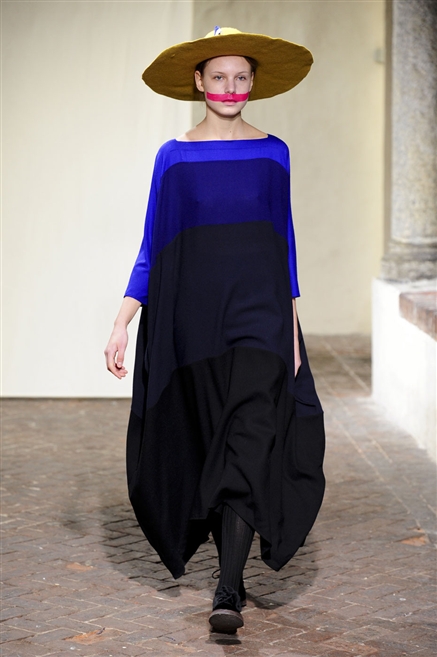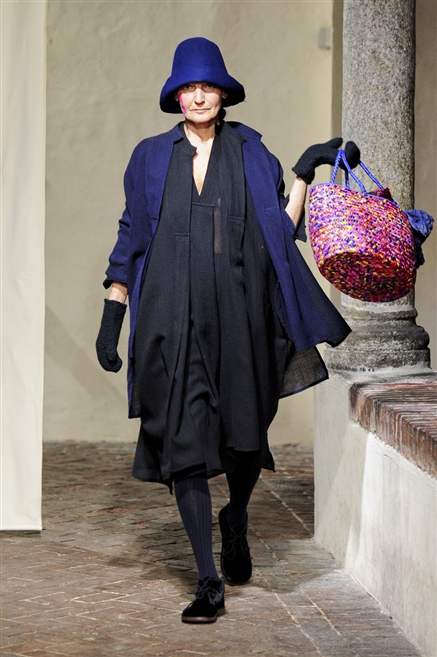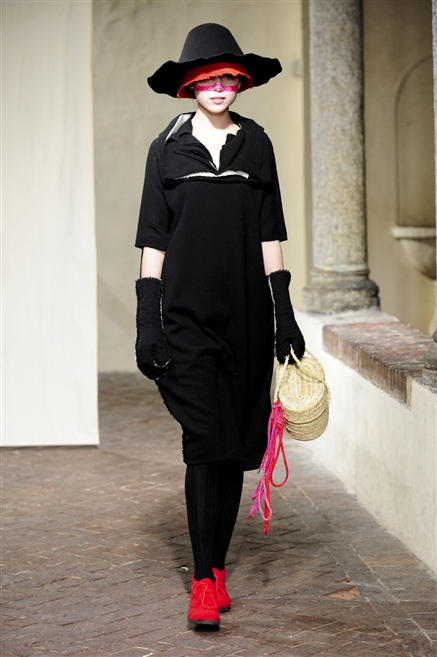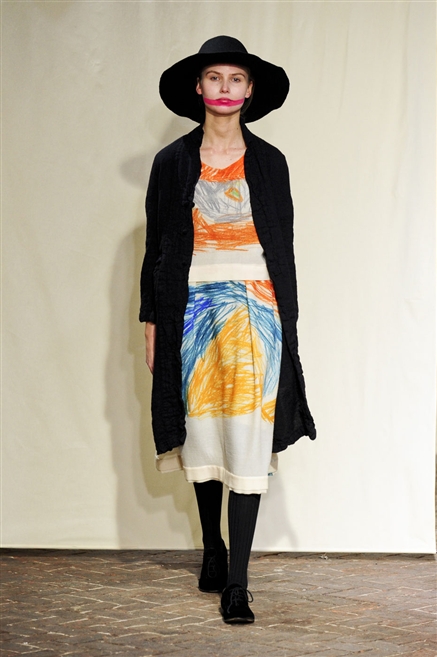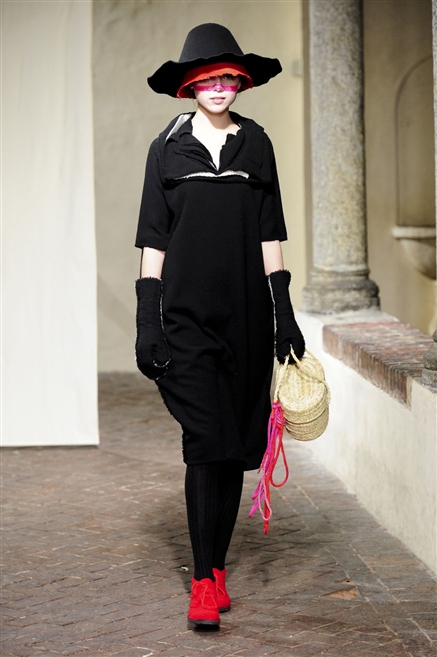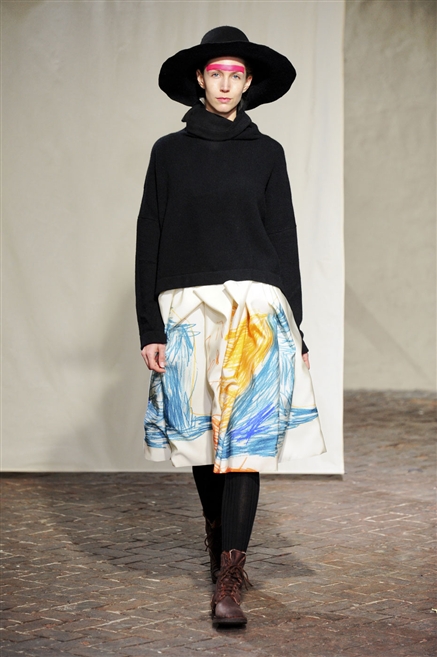 Foto IMAXTREE