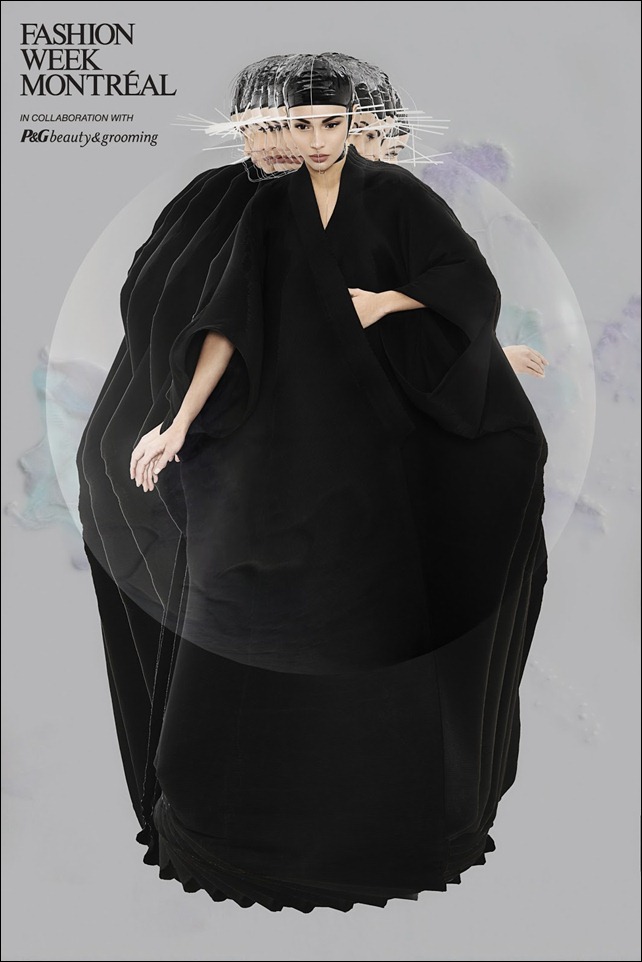 Oggi a Montreal, in Canada, inizia la 24 ma edizione della

Fashion Week

, 20 mila i visitatori attesi allo spazio Arsenal e un programma di alto respiro. Non solo sfilate, infatti, ma anche una serie di appuntamenti culturali a tema che spaziano dal design alle conferenze, dalle mostre al cinema.
I film in programmazione, 21 in totale, seguono le ultime tendenze degli stilisti canadesi che utilizzano i video come alternativa alle tradizionali sfilate, in Italia lo abbiamo visto fare un paio di edizioni fa al Pitti con Gareth Pugh. Già annotato nella mia agenda il documentario

dedicato all'ottuagenario

Bill Cunningham,

grande

f

otografo del NY Time, e il lancio del libro

Giorgio Armani: Impero dei Sensi

scritto da

John Concordia Potvin

.
La moda canadese ha avuto un enorme sviluppo nell'ultimo decennio, basti pensare alla
North Star brand reso celebre dal rapper Drake, nato a Toronto e n
ominato nove volte ai Grammy Awards, che indossò le magliette "loggate" in alcuni eventi pubblici. Canadese è anche la top model
Grace Mahary, l'abbiamo vista sfilare per Chanel, ma anche i gemelli
Dean e Dan Caten di Dsquared2
.
Poiché sono stata invitata mi accingo a preparare le valigie. Dieci ore di aereo mi spaventano, ma la curiosità è troppo forte. Mi fermerò in Canada quindici giorni, qualche appuntamento di lavoro, certo, ma conto di vedere molte altre cose. Comprese le famose cascate del Niagara. Buon inizio settimana guys!
Today in Montreal, Canada, begins the 2 th edition of the Canadian fashion week, 20,000 visitors are expected at the Arsenal area with a prestigious program.
Not only fashion, but also a wide array of cultural events ranging from movie, 21 films, exhibitions, design and conferences.
Some Canadians designers are using the film screening as an alternative to the traditional catwalk, in Italy we saw this happen a couple of editions ago at Pitti with Gareth Pug.
I can't wait to see the doc on
Bill Cunningham the legendary NY photographer and the book launch of 'Giorgio Armani: Empire of the Senses'
by the
University professor
John
Concordia
Potvin
.
I was invited and today I will prepare the suitcases. Ten hours of flight scare me, but curiosity is too strong. I will stay in Canada a fortnight for some business appointment but I hope to do a bit of sightseeing, including Niagara Falls.