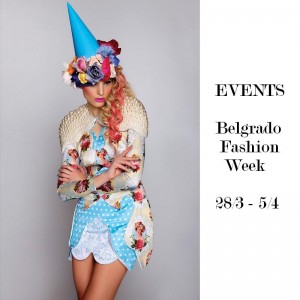 La
Belgrado Fashion Week
apre domani i battenti, e prosegue fino al 5 aprile, attestandosi come delle più interessanti manifestazioni legate alla moda del Sud Est Europa. N
ata nel 1996 la BFW si è imposta come la rassegna degli stilisti serbi i quali, attraverso questo appuntamento, ottengono una vetrina davvero unica e particolare.
La moda non ha mai smesso di pulsare nel cuore delle persone, persino negli anni
difficili
di Milosevic, dell'embargo economico e dell'inflazione. Si riciclavano vecchi abiti e si cucivano in casa con nuove forme seguendo le tendenze sui giornali di moda europei arrivati di nascosto a destinazione.
Attraverso questo filo, che sembrava rompersi da un momento
all'altro
, sono nati i "ricami" più preziosi e resistenti. Il tessuto di una nazione divenuta in sostanza una grande attrattiva
economica anche per le aziende di moda italiane: Calzedonia a Sombor, Golden Lady a Valjevo, Pompea a Fulgar, Geox a Vranje, Benetton a Belgrado.
Dunque sotto lo slogan
Faith and Devotion
la BFW,
nell'ambito
della vetrina internazionale della moda, ospiterà in questa 33.ma edizione l'Inghilterra.
Una delle stiliste che vi presento e che amo profondamente è
AnaLjubinkovic
: in questa collezione Never Forever, onirica e surreale, gioca con immaginari fiabeschi che si appoggiano sulla vestibilità perfetta e rigorosa dei capi. I dettagli sono al centro dell'attenzione e caratterizzano appieno la storia della designer e i suoi studi in arti visive.
Che ve ne pare?
Belgrado Fashion Week is about to open and until the 5th of April will be one of the most important fashion events in South Eastern Europe. Born in 1996 host the representation of Serbian fashion designers. Fashion has always been important even during the difficult years of Milosevic, the embargo, the inflation, when people used to reuse old clothes and sew them at home following the trends coming from European magazines.
And is from that heritage that now are blossoming the current trends and creations.
So this year33rd edition, called
Faith and Devotion
will host the UK. One of the fashion designer I adore is Ana Ljubinkovic: oniric and surreal, plays with fairytales images, but the dress are absolutely rigorous. Details are the focus and come from the fashion designer art studies and visual art training.
What do you thin?