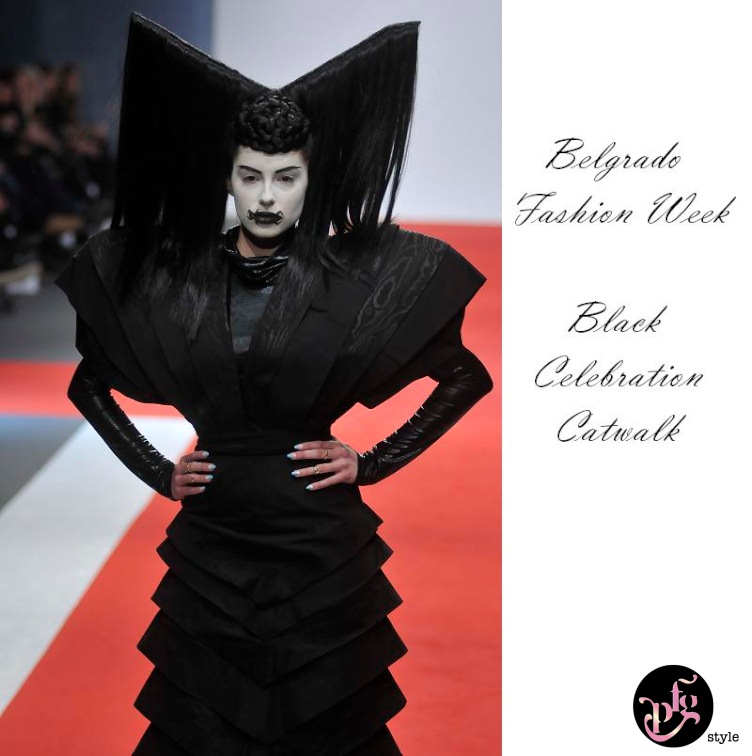 La Belgrado Fashion Week è partita a tinte nere con l'evento 33 Perwoll. Grinta e forte personalità hanno caratterizzato la donna delle passerelle serbe, a metà tra l'approccio gotico e l'immagine di una perfida castellana. Venti tra i migliori designer hanno dunque presentato ieri sera due modelli a testa, comune denominatore il colore nero. Ecco alcune immagini in esclusiva della sfilata: per questo, e per tutti gli aggiornamenti che vi proporrò in seguito, grazie a Barbara Garcevic dell'organizzazione BFW.
The BFW is started in black with the 33 Perwoll.

Fighting spirit and strong personality

characterize the serbian women in catwalk, between gothic and

wicked

lady of a castle lady style. Twenty designers presented their collections. Here some pictures of the event, pfgstyle exclusive. Thanks to Barbara Garcevic.