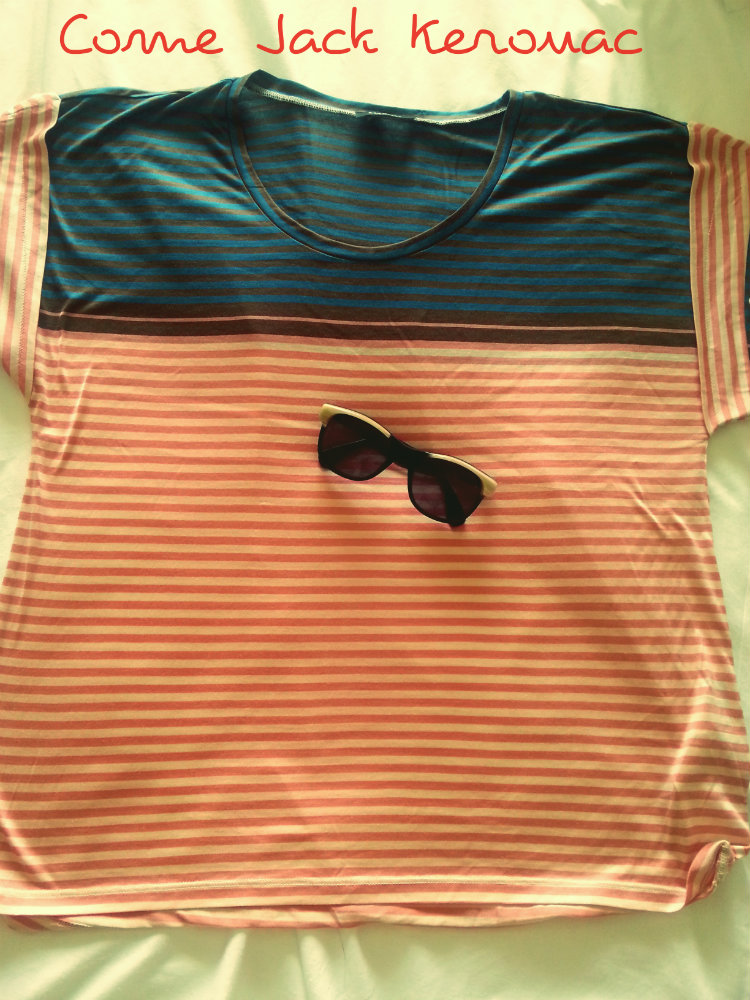 "Cos'è quella sensazione che si prova quando ci si allontana in macchina dalle persone e le si vede recedere nella pianura fino a diventare macchioline e disperdersi? È il mondo troppo grande che ci sovrasta, è l'Addio. Ma intanto, ci si proietta in avanti verso una nuova, folle avventura sotto il cielo".

(Jack Kerouac, Sulla strada)
L'ultimo acquisto prima di partire per le vacanze l'ho fatto proprio pensando a Kerouac e all'idea del viaggio che lui aveva. Perché è sulla strada che spesso trovo le cose migliori. E non parlo solo delle persone. Sulle strade francesi ho visto i migliori tramonti e sulle autostrade italiane persino i fuochi d'artificio, lontani ma nitidi. Sui piccoli sentieri di montagna mi sono passati vicino i cerbiatti e sulle strade di campagne ho sentito i profumi dei prati. E su ogni strada che ho attraversato un pezzo di me si è incollato di nuovo. Talmente alla perfezione che sembro appena comprata.
Max & Co T-shirt / Concert Vintage sunglasses
The last purchase before leaving for vacation was inspired by Kerouac and his idea of travel. Because is on the road that sometimes you find the best things. And I am not talking just about people. On the French roads I saw the best sunsets, and on the Italian ones even fireworks in the distance. On narrow mountains path I saw deers and smelled the scent of fields. And on each road I left a part of me.