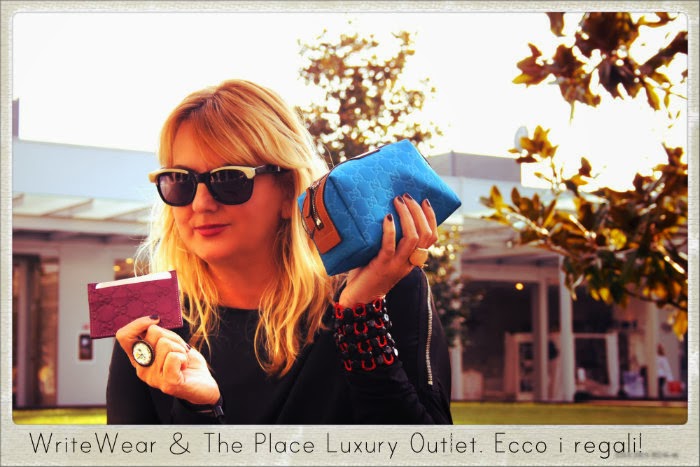 Miei cari buongiorno! Oggi vi rallegro la giornata mostrandovi i regali che The Place Luxury Outlet metterà a disposizione per i primi classificati al concorso di scrittura e moda WriteWear, organizzato da Pfgstyle in collaborazione con la struttura del

Gruppo Zegna

. Questi bellissimi premi, scelti insieme a Cinzia Sgarlata

Marketing Specialist

del

Gruppo Zegna, s

aranno il riconoscimento per il valore delle opere vincitrici e rappresentano i brand che potete trovare all'interno di The Place. Si è pensato ovviamente a prodotti fruibili sia da uomini che da donne, non conoscendo ancora il nome dei primi due classificati.
La ripartizione degli stessi sarà più vantaggiosa, naturalmente, per il primo posto.
I testi stanno per essere visionati da una giuria competente, la conosceremo in questi giorni, presieduta da
Patrizia Vacalebri
giornalista di moda presso l'Ansa di Roma
.
Preparatevi a gustare le sorprese partendo proprio da queste due meraviglie di GUCCI che vi mostro nella foto: un portadocumenti e una trousse da mettere in borsetta oppure in valigia per un viaggio.
Photo credit Alessandro Voci
English version
Good morning! Voilà the gifts that The Place Luxury Outlet will provide for the WriteWear. These great prizes, chosen together with Cinzia Sgarlata Marketing Specialist of the Zegna Group, represent the brand you can find at The Place . Get ready to enjoy the surprises!
Sciarpa AGNONA e orsetto tipico della maison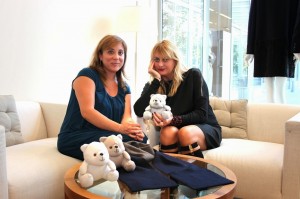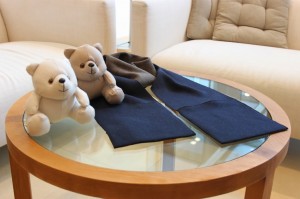 Astuccio porta biro e block notes by ZEGNA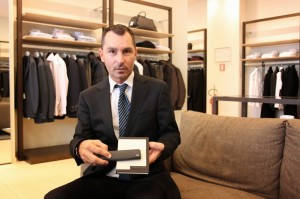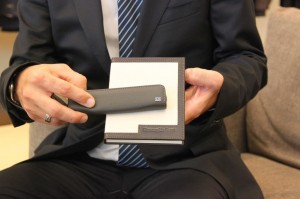 Beauty case di BELLORA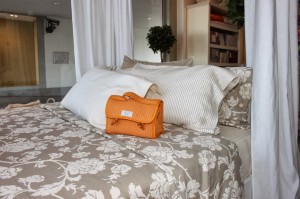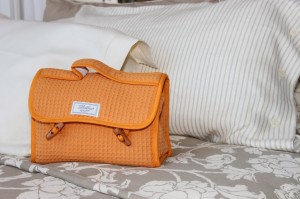 Asciugamani LA PERLA