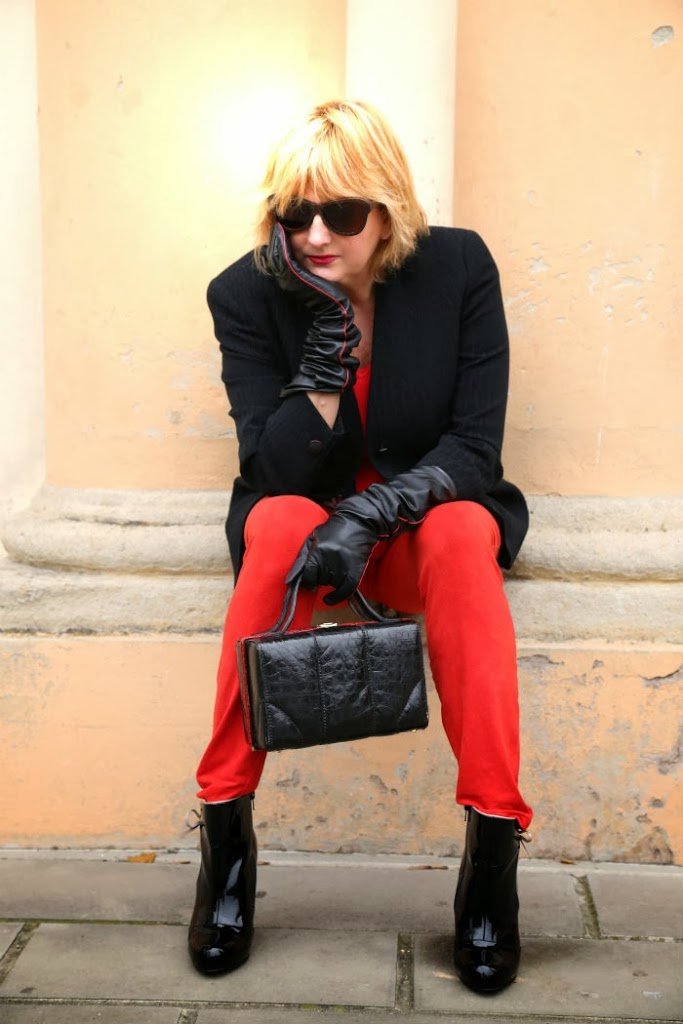 IL DESTINO FARA' IL NOSTRO GIOCO
Buongiorno bellezze! Ecco il primo post del 2014. Queste foto sono state scattate prima di partire per la montagna. Ho scelto il rosso e il nero come colori della sorte. Giocate bene le vostre fiches e in guardia, mi raccomando!
PFG wears jacket Ungaro, top Levi's, gloves Stefanel, shoes CaféNoir vintage crocodile bag sunglesses Picchio
Photo by Natalie Novarese

First post of 2014.
These photos were taken before we left for the mountains. I chose red and black as the color of fate. Play well and your chips !