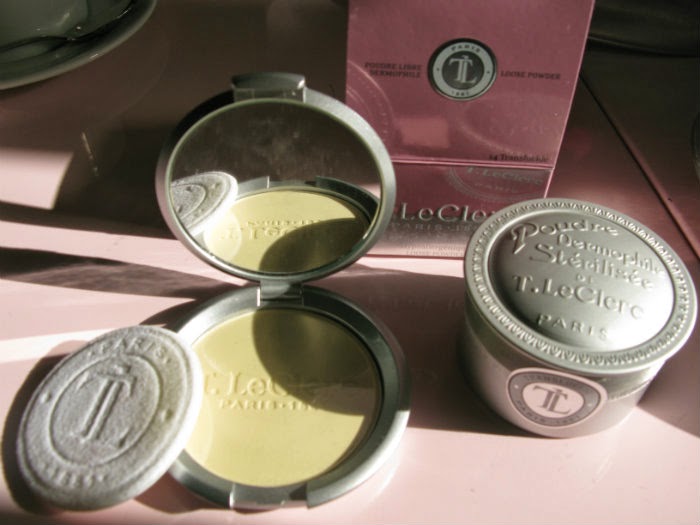 Paris mon amour! How I love this city and how much I love to breathe the atmosphere that gives you. Because in Paris everything you do becomes special, every encounter a discovery. During Paris Fashion I met an extraordinary person, her name is
Sophie Boulesteix, International Manager
of the maison
T. LeClerc,
cosmetics company created in 1881 by pharmacist Theophile LeClerc, do you remember? I wrote about it HERE.
Enter the first shop where Theophile composed in the mid-nineteenth century the Poudre T. LeClerc (powder whose recipe, made with rice powder, is still a secret) was really exciting. In the Laboratory there is nothing left but the scent of history is still alive, wonderful.
We then went to take a Tea at Fauchon and there she told me about the new collection Paris L'été developed thinking about the Parisian woman with natural colors and light. The lips bright red and very sensual
.
What's new in the limited edition is the enlightening gel to wake up our skin, the ultra light gel gently warms the complexion with a fresh texture transparent effect.
It follows the compact powder, enclosed in the well-known metal box that reproduces the original box, with Art Deco ornament.
The proposal also runs
with the idea of
Paris in it, in fact the powder is decorated with the symbol of the Eiffel Tower
.
The warm beige color gives an even complexion and removes any imperfections. A curiosity?

Catherine Deneuve

, the symbol of France, uses the color Banane.
Parigi mon amour! Quanto amo questa città e quanto mi piace respirare tutte le atmosfere che ti regala. Perché ogni cosa che fai diventa speciale, ogni incontro una scoperta. Durante la Parigi Fashion Week ho conosciuto Sophie Boulesteix, International Manager della maison T. LeClerc, azienda cosmetica creata nel 1881 dal farmacista Theophile Le Clerc. Vi ricordate? Ho raccontato tutta la storia QUI.
Ma entrare in quel negozio dove a metà ottocento Theophile compose la Poudre T.LeClerc (cipria la cui ricetta, a base di polvere di riso, resta ancora un segreto) è stato davvero emozionante. Del laboratorio non è rimasto nulla ma il profumo di storia è ancora vivo, meraviglioso.
Con Sophie siamo andate da Fauchon e lì, davanti a una tazza fumante di the alla vaniglia, mi ha raccontato la nuova collezione Paris L'été pensata proprio sull'immagine della donna parigina con colori naturali e luminosi. La novità, limited edition, è il gel illuminante per svegliare la nostra pelle: ultra leggero, scalda delicatamente il colorito con una texture fresca dell'effetto trasparente.
Segue la cipria compatta, racchiusa nella notissima scatola di metallo che riproduce quella originale, con tanto di ornamento Art Déco.
La proposta si snoda sul filone parigino anche al suo interno, la cipria infatti è decorata con il simbolo della Tour Eiffel. Il colore beige caldo dona un colorito uniforme e toglie ogni imperfezione. Una curiosità?

Catherine Deneuve

, la donna simbolo della Francia, usa T. LeClerc color Banane.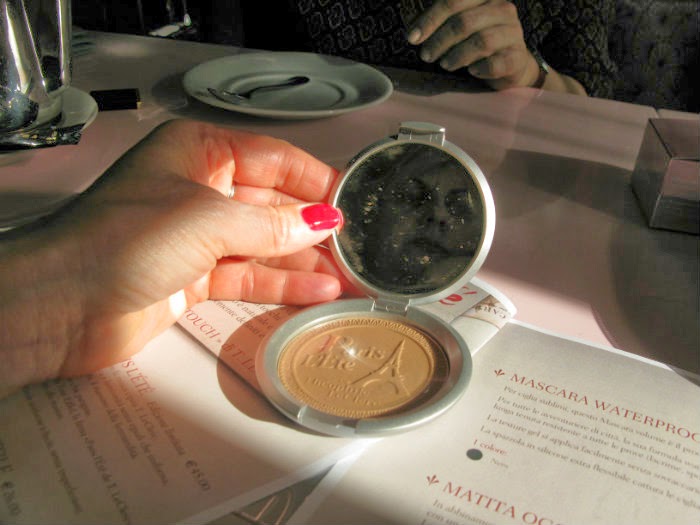 The novelty of the range is the Waterpoof mascara in black color, the brush is flexible and it bends giving the lashes a make-up in high definition.
La novità di gamma è il mascara Waterpoof nel colore nero, la spazzola flessibile si piega dando alle ciglia un maquillage ad alta definizione.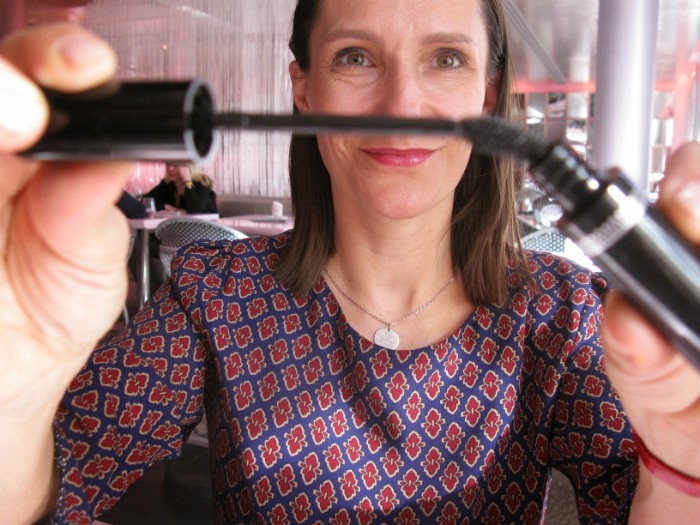 Four are the colors for the eye pencil in waterproof formula. The names of the colors are very impressive: Noir Parisien , Brunettes Saint Germain, Bleu Vert Rivoli and the Tuileries.
Quattro invece i colori per la matita degli occhi, con mina morbida a formula waterproof. I nomi delle colorazioni sono di grande suggestione: Noir Parisien, Brune Saint Germain, Bleu Rivoli e Vert Tuileries.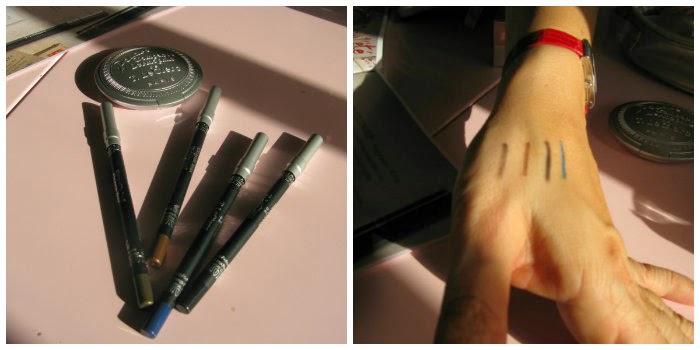 Finally, here we are at the very French red , the lip gloss lacquers are mirror effect with the brilliance of a glaze. I chose the Rouge Parisien, but are just as beautiful the Rose Parisien, the Beige
Parisien and Bordeaux intense as the wine.
Infine eccoci arrivati al rosso molto francese, i gloss laccati per labbra sono ad effetto specchio con la brillantezza di uno smalto. Io ho scelto il Rouge Parisien, ma sono altrettanto belli il Rose Parisien, Il Beige Parisien e il Bordeaux intenso come il vino.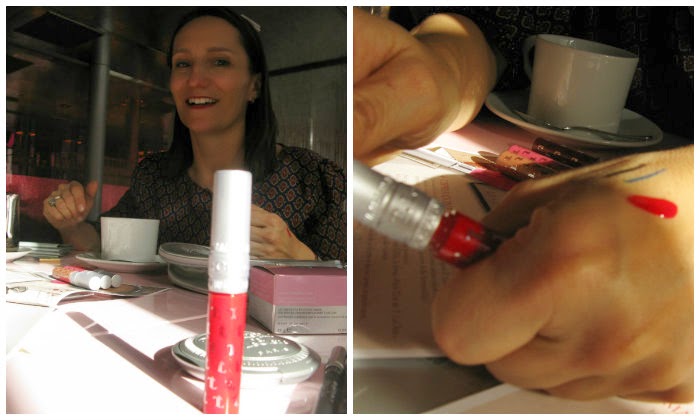 I have told you everything, but if you want to see the products do not need to go to Paris, tomorrow in Milan in Via Brera 5 you can see the entire collection. You will also get the chance to meet Eduardo Rodrigez makeup artist of T.Le Clerc. But if you cannot go to Milan then here are tips for you.
Ecco vi ho raccontato tutto, ma se volete vedere i prodotti non occorre andare fino a Parigi, domani a Milano in Via Brera 5 potete vedere l'intera collezione distribuita in Italia da Olfattorio. Ad attendervi anche Eduardo Rodrigez makeup artist di T.Le Clerc. Ma se non potete andare a Milano allora ecco per voi i suggerimenti in anteprima.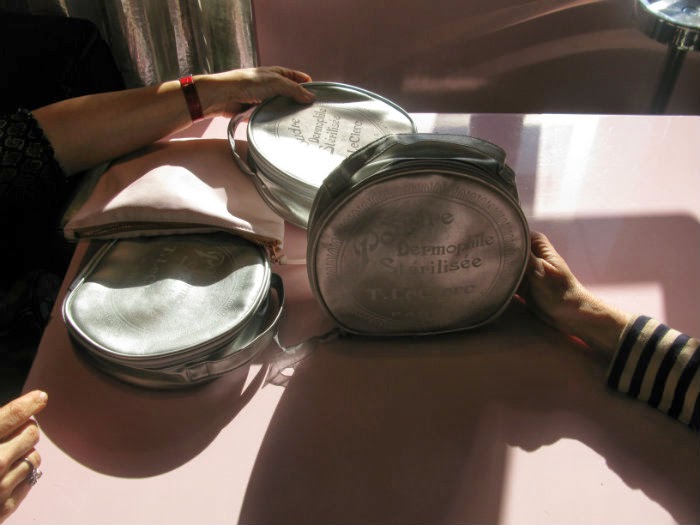 1 –

With the dust Dermophile Eté by T. LeClerc Paris you can even out the complexion and the T-zone
2 –

Illuminate the cheekbones with blusher but not with complexion illuminator Soleil
3 –

Apply the Bordeaux gloss on the lips
1-
Con la polvere Dermophile de
T
.
LeClerc
Paris l'Eté tinta chiara passate ad uniformare la carnagione e la zona T
2-
Illuminate gli zigomi non con il fard ma con teint Soleil illuminatore
3-
Applicare il gloss Bordeaux sulle labbra