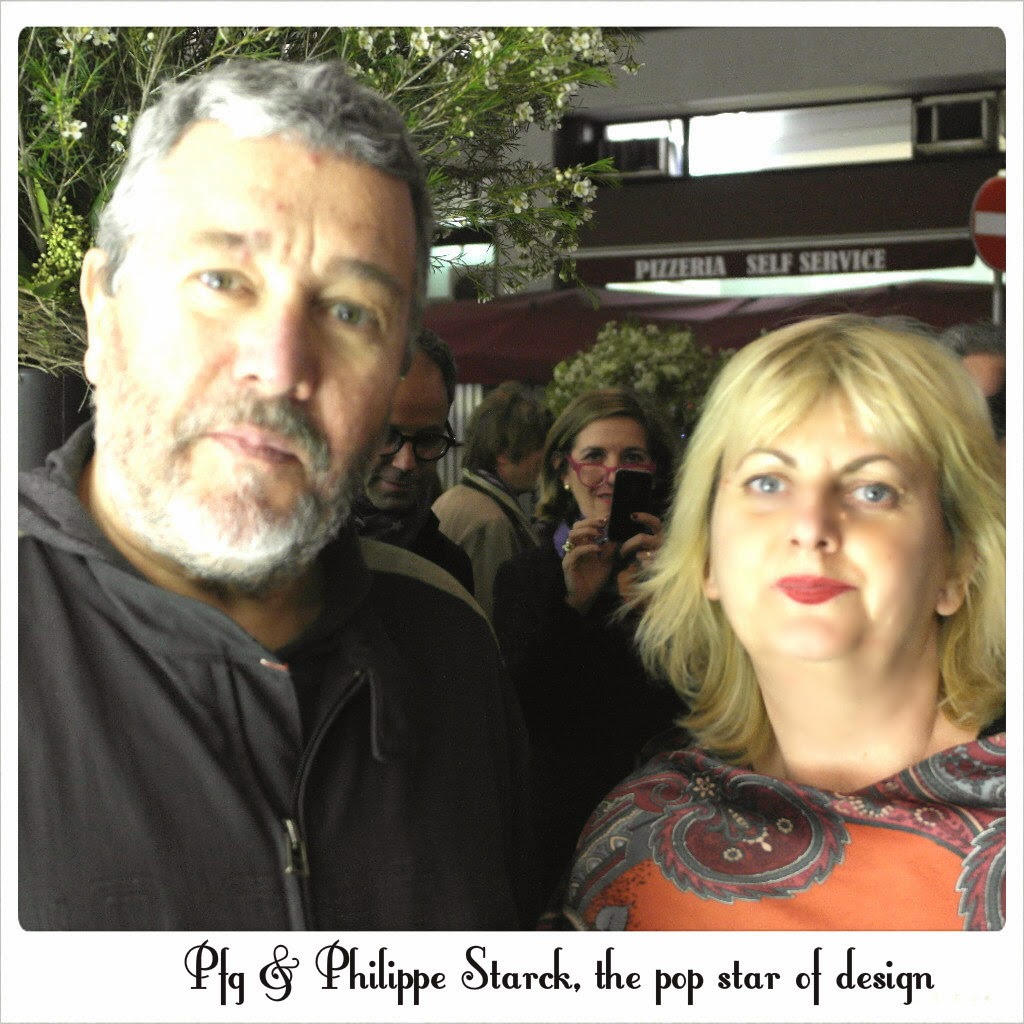 Philippe Starck

is a legend of modern design. He's known for his luxurious hotels and boites around the world, notably the Peninsula Hotel restaurant in Hong Kong, the Teatron in Mexico, the Hotel Delano in Miami, the Mondrian in Los Angeles, the Asia de Cuba restaurant in New York. I met him in Milan in the Kartell Flagship Store.
L'avevo incontrato un paio di anni fa
Philippe Starck

, architetto e designer francese. Ma
rivederlo di nuovo è ancora un'emozione diversa. Geniale, irriverente, enfant terrible, ha sempre voglia di decifrare il mondo e le cose. Riportando gli oggetti alla funzionalità. O indirizzandoli verso un nuovo destino, come ha fatto a febbraio quando ha venduto all'asta la sua Fiat Shelette del 1972. Ottanta soli esemplari in tutto il mondo.
Philippe Starck, dunque, era a Milano durante il Salone del Mobile
per presentare,
al Flagship Store di

Kartell

, la nuova linea di accessori per la tavola.
Ecco un po' di foto, vi piacciono i nuovi pezzi?