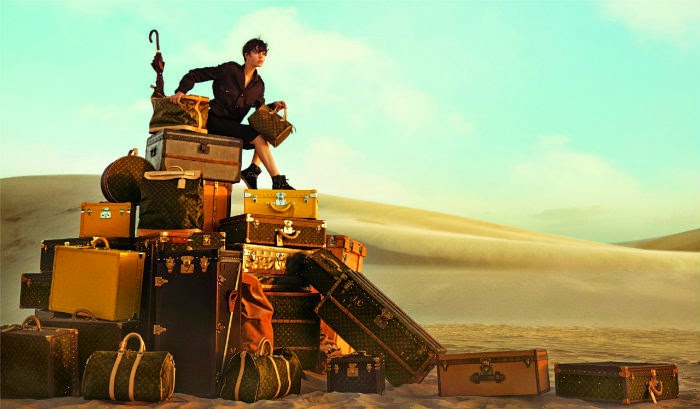 Louis Vuitton

campaign. I love this foto, and you? it

was shot by Peter Lindbergh, styled by Carine Roitfeld and is titled 'Spirit of Travel'.

She seems to travel towards the infinite, without walking.
Amo questa foto realizzata da Peter Lindbergh (
styled Carine Roitfeld)
per
la campagna primavera estate 2014 di

Louis Vuitton

. E' il senso del viaggio, di quello vero. Dove corpo e mente si fondono e guardano l'orizzonte.
Come una piccola vedetta lombarda, non da libro Cuore ma in cima al lusso, lei anticipa. Che sia la tendenza o un breve pensiero non ha importanza. Ciò che conta è salire, per guardare più in alto di altri. Perché ogni punto di vista è diverso. E ogni scoperta risiede nel taglio che dai alla tua prospettiva.