Stefania Mioli

press@pfgstyle.com
Lyn Slater ha 63 anni, insegna alla Fordham University. Quando si dice il caso: un paio di anni fa, durante la Fashion Week a New York, stava aspettando una collega al Lincoln Center per prendere un caffè. Nulla di che, una giornata qualunque, una pausa come tante altre durante un lavoro che amava. Ma quella non era una giornata uguale alle altre perché all'improvviso, senza una ragione apparente, una nutrita schiera di fotografi la circondò scambiandola per una modella. I temi c'erano tutti: abito Yohji Yamamoto, borsa Chanel e un taglio di capelli a caschetto sulle tonalità grigio bianco.
Da quel momento due cose cambiarono profondamente: il senso della moda e la sua carriera. Oggi Lyn ha fondato il suo blog, "Accidental Icon" appunto, è seguita da una delle più grandi agenzie di modelle, Elite, ed è seguita da migliaia di persone. Insomma, è diventata una vera e propria icona.
A noi ci piace perché è differente, perché azzarda e ci propone un'idea eterna della donna, della bellezza, dell'età che non importa. È eccentrica al punto giusto, rende la  moda intellettuale e significante, rende il personaggio un racconto.
Lyn Slater pensiero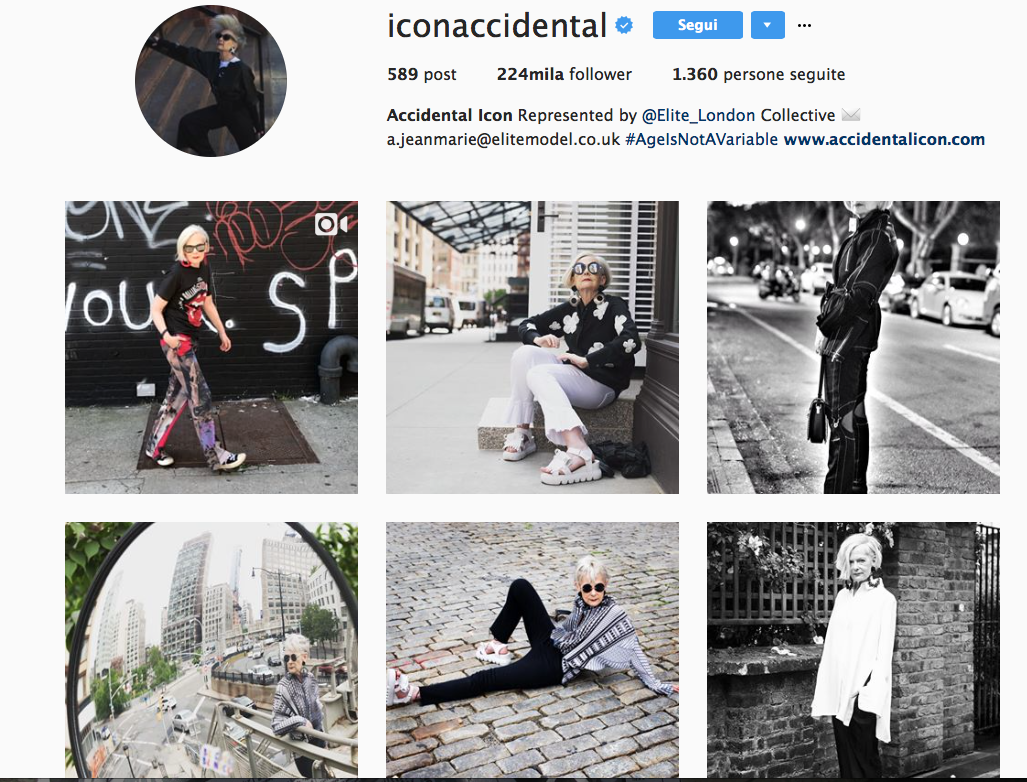 1- Lyn Slater non accetta la discriminazione basata sull'età, sia nella moda che nella vita
2- Non bisogna vestirsi "adatte alla propria età"
3- Essere originali senza essere eccentriche 
4- La moda è fantastica per sopperire all'invisibilità che con l'età accade
5- Aggiornarsi sempre, Lyn Slater si è iscritta ad un corso per i social media all'Institute of Technology di New York.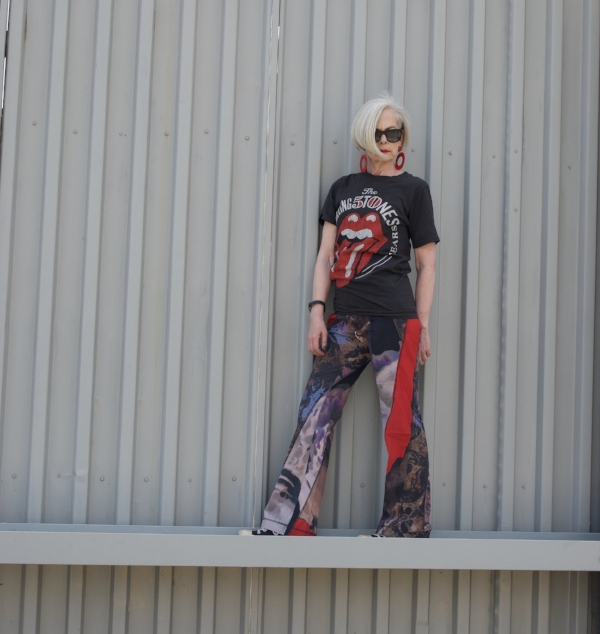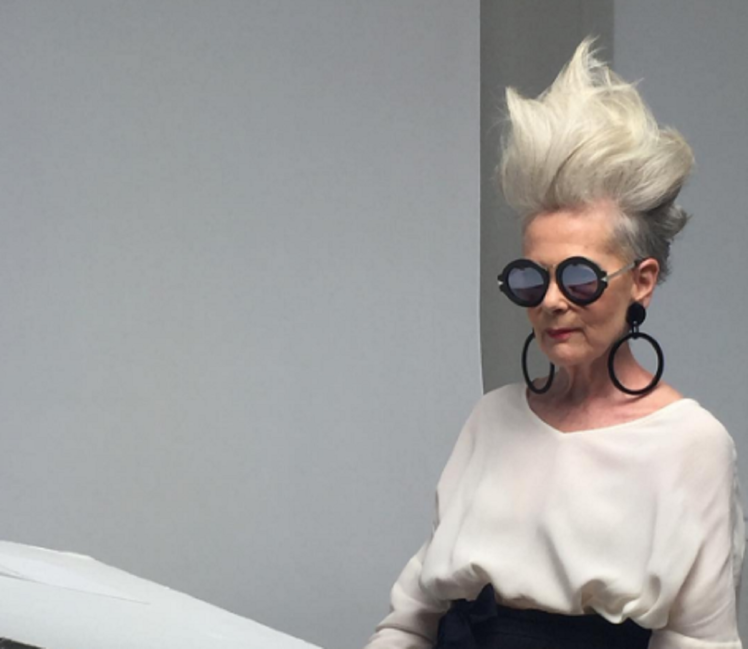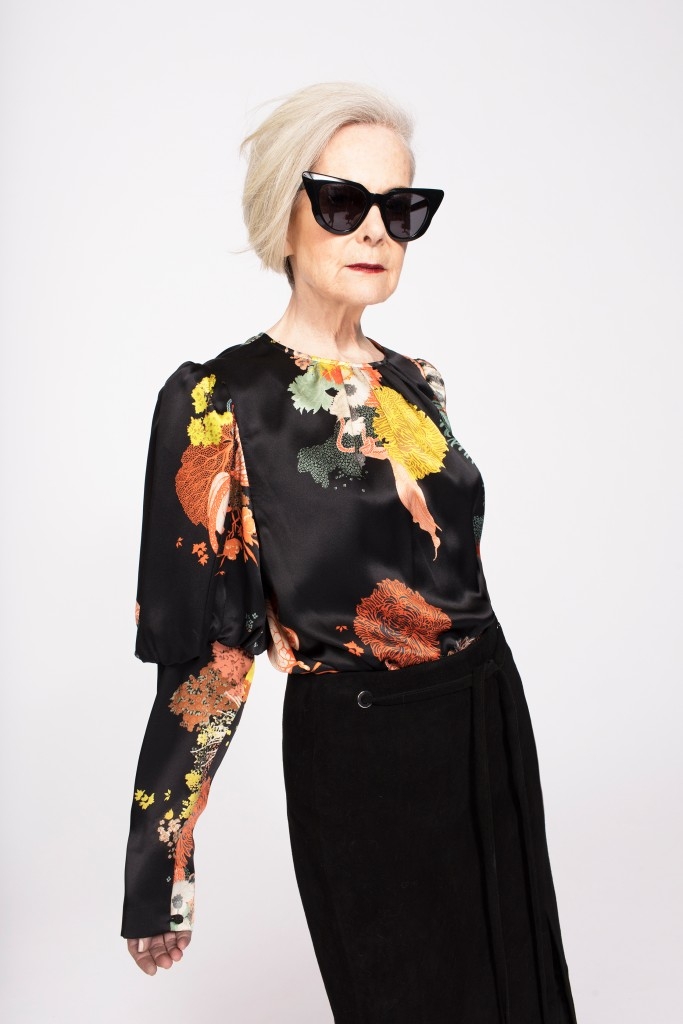 I started Accidental Icon because I was having trouble finding a fashion blog or magazine that offered an urban, modern, intellectual aesthetic but also spoke to women who live what I call "interesting but ordinary lives" in cities. Women (like me) who are not famous or celebrities but are smart, creative, fashion forward, fit, thoughtful, engaged, related and most importantly clear and comfortable with who they are..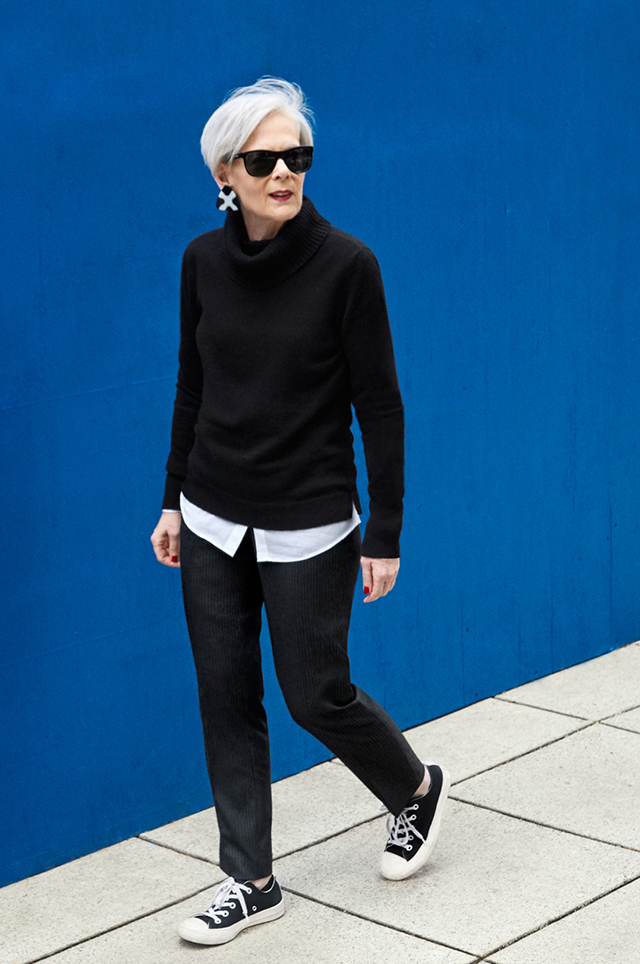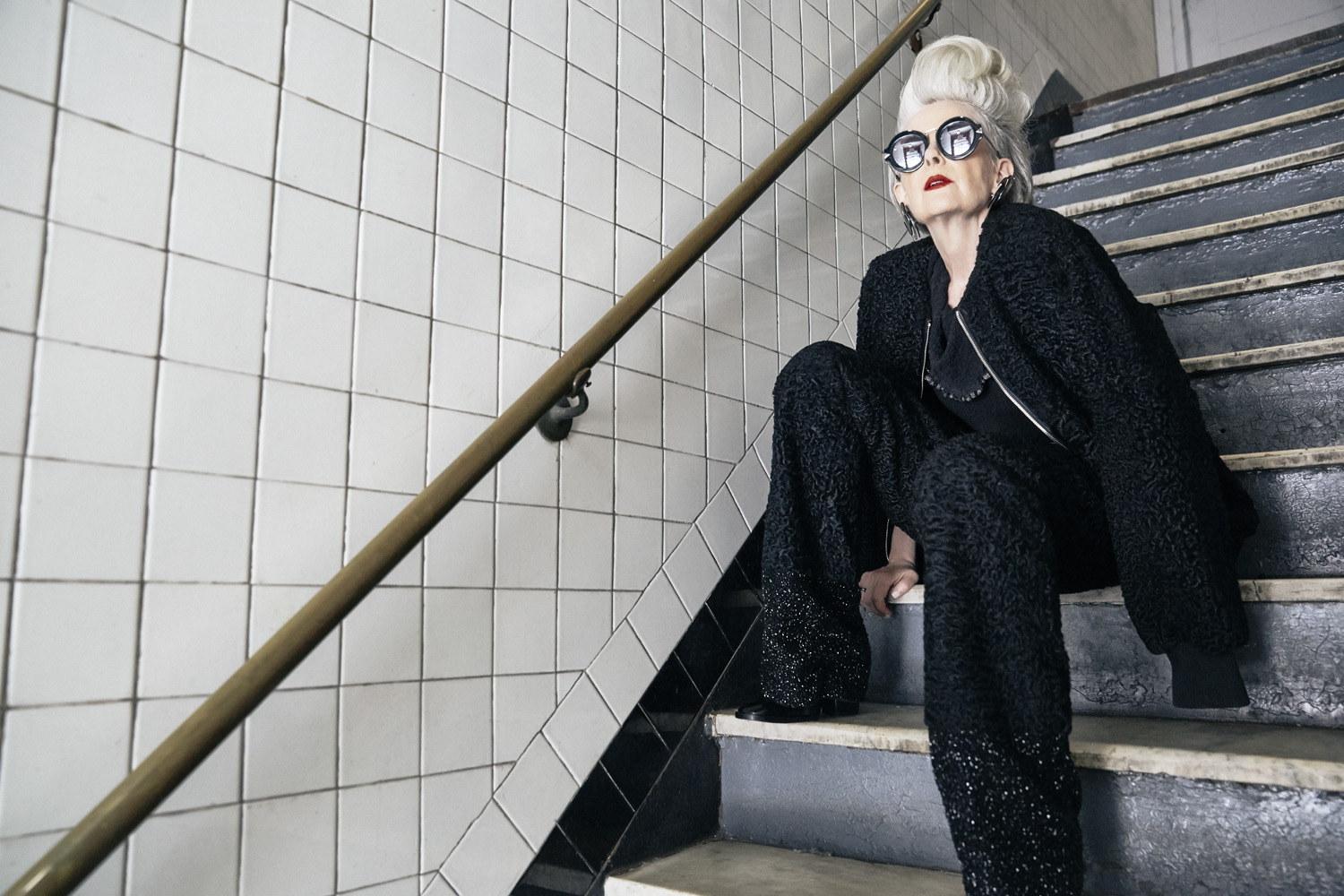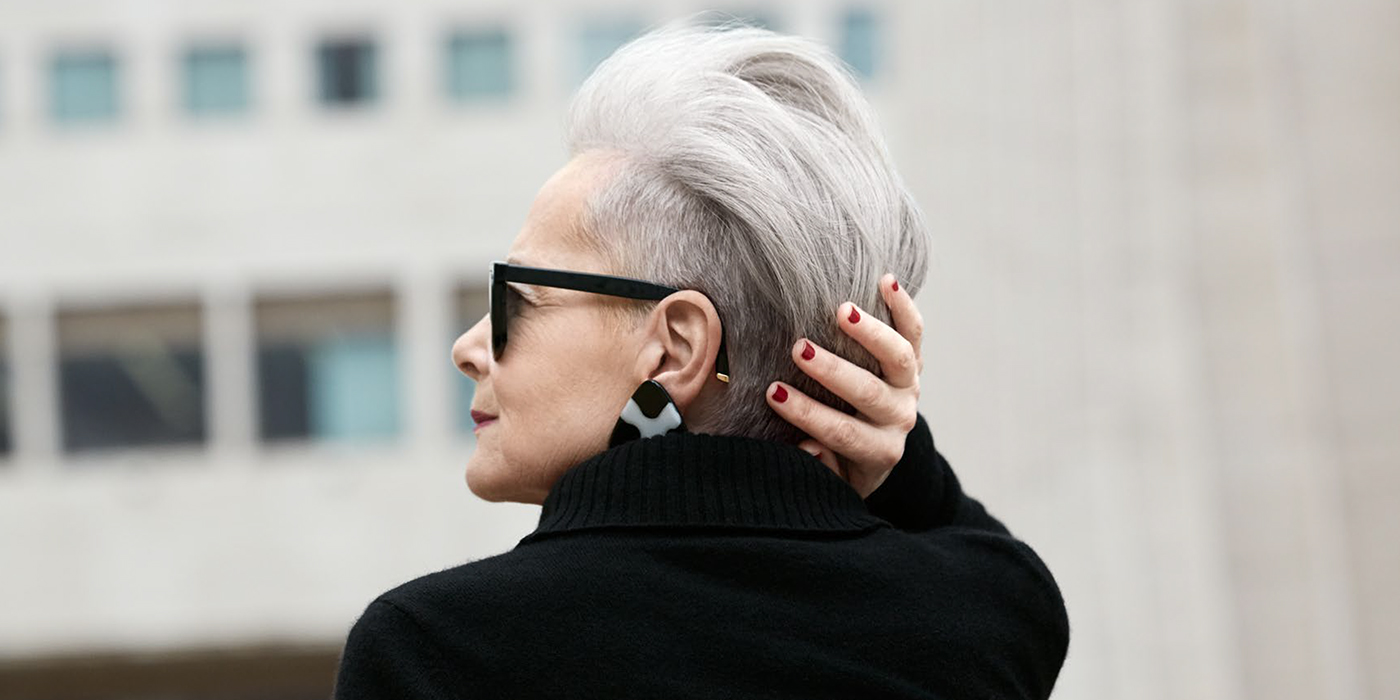 SHE IS THE WOMAN WHO…
DOES NOT CONSUME GARMENTS, SHE LIVES HER LIFE IN THEM AND DRESSES HONESTLY.
HAS ORIGINAL STYLE WITHOUT BEING ECCENTRIC.
CHOOSES GARMENTS AND EXPERIENCES THAT ALLOW HER TO BE THE SELF SHE IS AND THE SELF THAT IS ALWAYS BECOMING.
LIKES SPECIAL, CAREFULLY EDITED AND CURATED COLLECTIONS
IS SOMBER, SEDUCTIVE AND ROMANTIC.
HAS THE STRENGTH NOT TO BE PART OF A GROUP EVEN WHILE SHE IS DELIGHTEDLY PART OF A GROUP(S).
IS ABLE TO EXPRESS UNCERTAINTIES, FEARS AND CONTRADICTIONS
HAS A LIFE THAT IS LIVED IN NEIGHBORHOODS, WORKPLACES AND WITH FAMILIES AND FRIENDS.
WALKS THE FINE LINE BETWEEN REBELLION AND CONVENTION BECAUSE SHE HAS TO
HAS INTEGRITY IN THAT SHE CAN EMBRACE OPPOSING TENSION
IS BECOMING INCREASINGLY EXPERIMENTAL.
RELISHES THE FULLY LIVED LIFE
IS INTERESTED IN MEANING AND MEMORY.
OCCUPIES CULTURAL SPACE WITH CONFIDENCE.
REPUDIATES INVISIBILITY.
HAS UNFINISHED BUSINESS
OPEN TO SERENDIPITY, SHE CAN LET GO AND FOLLOW WHERE CHANCE LEADS HER. A HUGE FAN OF ACCIDENTAL OCCURRENCES' AND MAKING SOMETHING OF THEM, SHE BELIEVES IN FATE (LIKE A PROFESSOR BECOMING A FASHION ICON).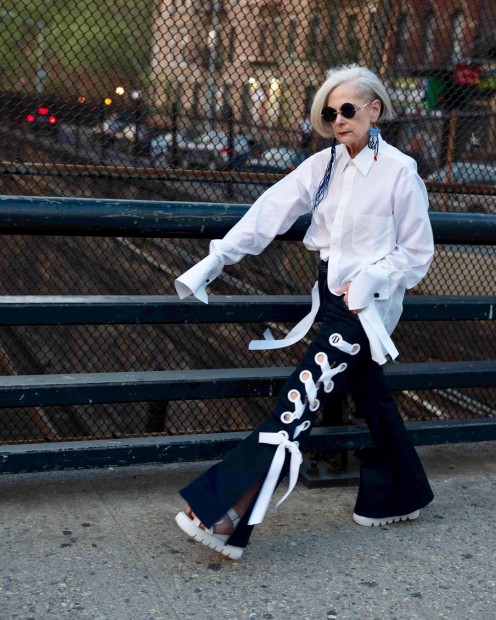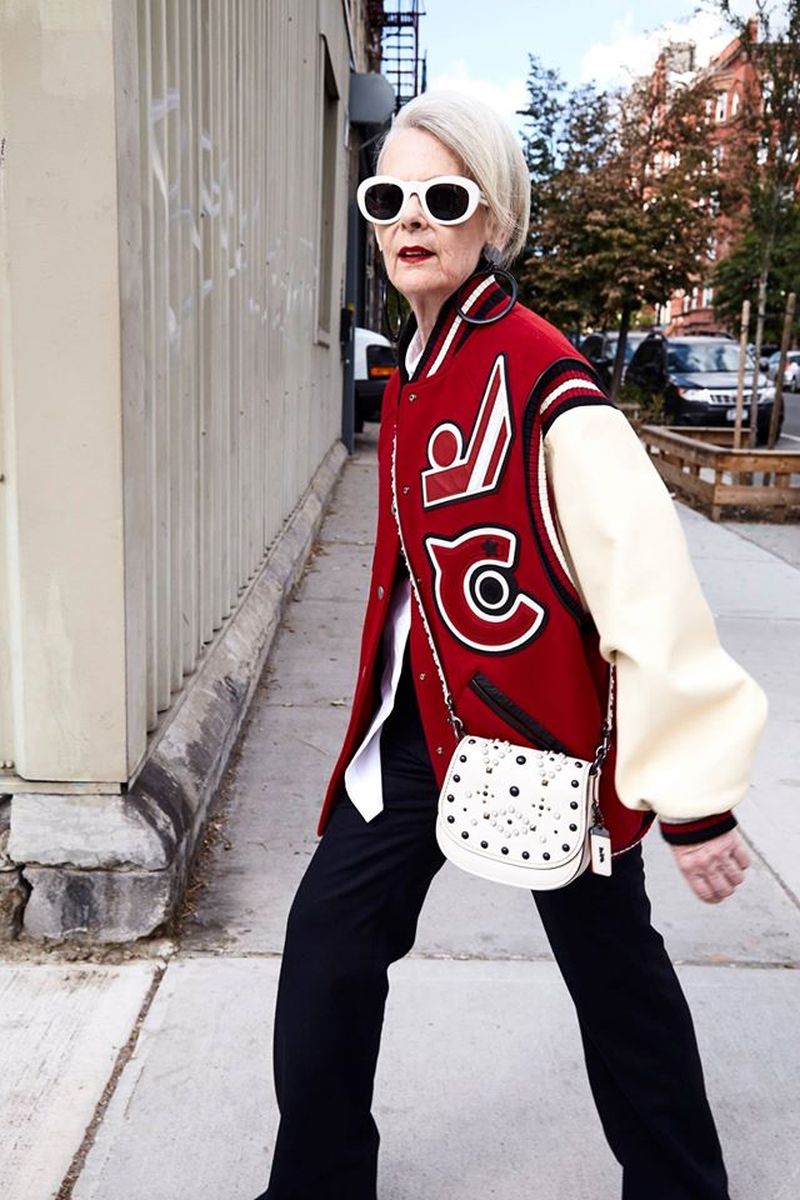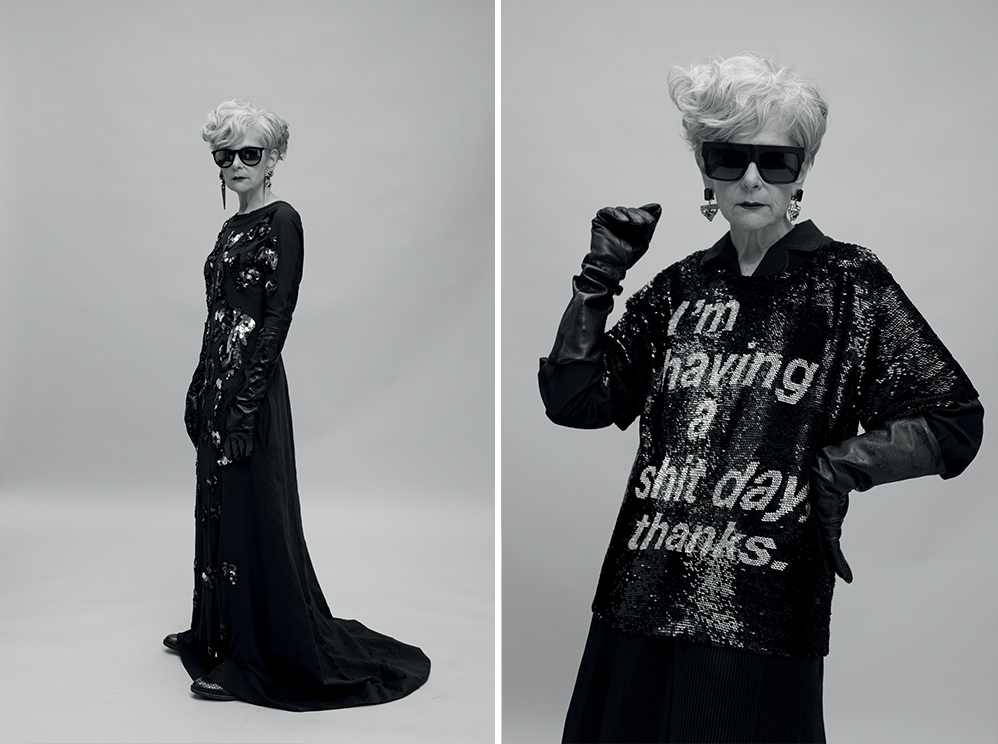 VUOI CONTATTARCI? SCRIVI QUI

VUOI LEGGERE DI ALTRI PROFILI FEMMINILI?