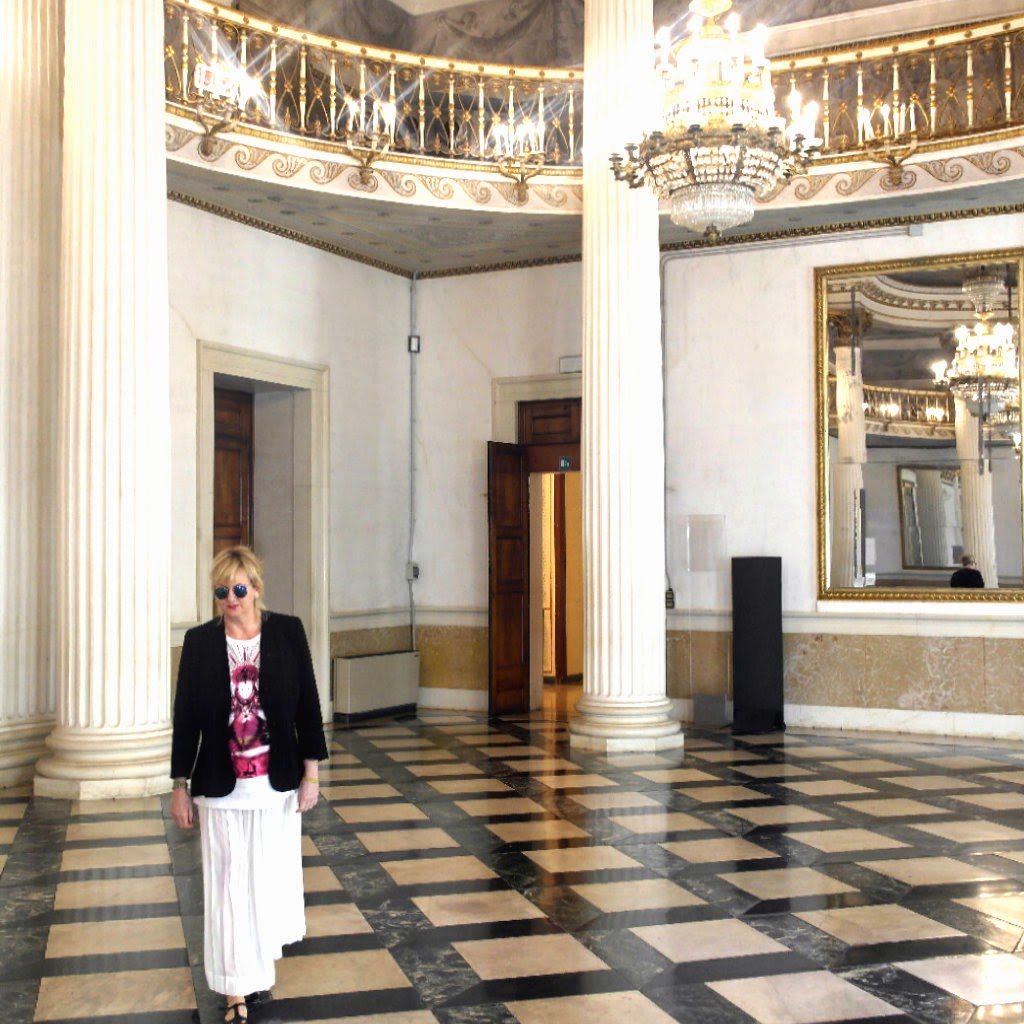 Photos by Jacopo Risici
Here there are some photos of my days in Venice, I have seen many things: a beautiful exhibition of Léger, a shop of antique laces, the Museum Correr. I was wearing a t-shirt and a bracelet

MILLELIRE

, a young brand that works with leads to the old Italian banknotes.
L
e giornate a Venezia sono passate velocemente. Tuttavia ho visto e amato moltissime cose. La mostra di Léger, per esempio, un negozio di pizzi antichi o una giornata come questa spesa a fermare le immagini. Perché ogni cosa può dissolversi da un momento all'altro. E le emozioni perdersi in mille accadimenti.
In questo clima di morbidezze, dunque, mancava un accenno pop, che ho costruito su di me indossando la T-shirt di
Mario Costantino Triolo
.
L'ho abbinata al nuovo braccialetto
MILLELIRE POP
dedicato a Giuseppe Verdi.
Questo delizioso accessorio in cuoio, realizzato dal brand StileMillelire, mi ha accompagnato al M
useo Correr facendomi vivere alcuni incroci con il passato: sul mappamondo del Correr, affiancato a una manina per l'elezione del doge del XVIII secolo e infine sovrapposto all'opera forse più nota di Léger.

Se volete vedermi ancora a Venezia ma in altre occasioni potete leggere

QUI

e mi trovate con

Riccardo Scamarcio

oppure

QUI

con la grande artista

Marina Abramovic