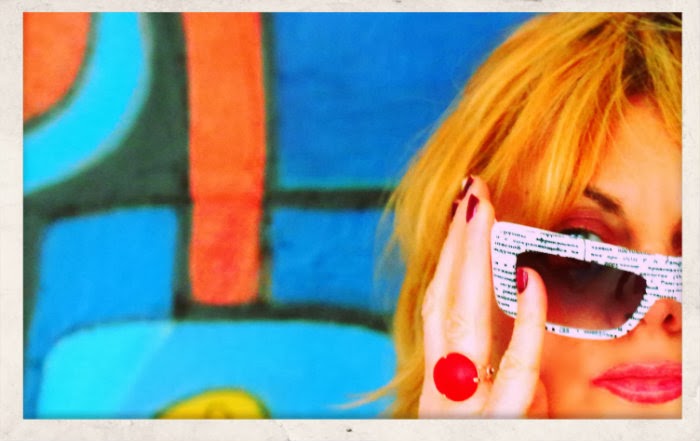 Dal 24 al 27 gennaio torna a Bologna la grande kermesse di arte contemporanea
Pfg wears faux fur Christian Dior shirt Cos leggings Paris ring Giulia Boccafogli shoes Call it Spring
sunglasses Glasnost
Photo by Natalie Novarese
Amanti dell'arte qui ci troveremo: 2000 opere in mostra, 172 gallerie presenti ed oltre un migliaio di artisti. Con alcune nuove sezioni introdotte quest'anno: l'arte di fine '800, la fotografia, le gallerie dell'Est Europa e una sezione sulla Cina.
Nell'ambito di Art City il calendario è davvero fitto, a partire dalla notte bianca con un centinaio di eventi in città e l'omaggio a un grande artista come Giorgio Morandi. Noi saremo giovedì all'inaugurazione. Seguite gli eventi in programma insieme a noi!
Il futurismo sarà un'interessante chiave di lettura ad Artefiera. Gianmarco Marabini è andato a chiedere qualche anticipazione. Ve ne parla QUI nella rubrica The protagonists.

To all the art-lover around the world, here at ArteFiera we're going to find: 2000 paintings, 172 galleries and over a thousand artists. And starting from this year there will be new sections: art of the end of the XIX century, photography, a gallery dedicated to the art of Easter Europe and another one to the China's once.
The calendar of the appointments is really full with over a hundred happenings all over the city, starting with the Withe Night and the homage to Giorgio Morandi. We are going to be at the inauguration but won't miss other stuff. So just keep on following us. If you want to know more about what is waiting for us, read the anticipation which Gianmarco Marabini collected here.