Patrizia Finucci Gallo

writer and journalist
Photos by Mirco Toniolo - Errebi
Ogni edizione è un'emozione pazzesca, sono pochi metri ma percorsi su un tappeto rosso sembrano chilometri. Alla cerimonia di inaugurazione della 74 Mostra del cinema di Venezia ho attraversato il red carpet per la proiezione di Downsizing, uno dei film in concorso, del regista Alexander Payne. A sfilare super fotografato Matt Damon, protagonista della storia con Kristen Wiig e Hong Chau.
Qui, nello storico Palazzo del Cinema, sul Lungomare Marconi, al Lido di Venezia sono con il mio compagno, il giornalista del settimanale L'Espresso Roberto Di Caro. Di solito poco presenzialista ma questa occasione piace tanto anche a lui. Grazie dunque ad Alberto Barbera, direttore della mostra che vedete più avanti nelle foto, e Paolo Lughi per invitarmi ogni anno e farmi partecipe di uno dei più grandi eventi culturali.
Downsizing è un film curioso: l'idea di rimpicciolire gli uomini per risparmiare i consumi e salvare il pianeta è molto originale. Ma la storia apre molti capitoli senza chiuderli tutti, verso la fine purtroppo si sfilaccia. Ma è da vedere. Chi dovrebbe vincere? The Shape of Water di Guillermo del Toro, fantastico.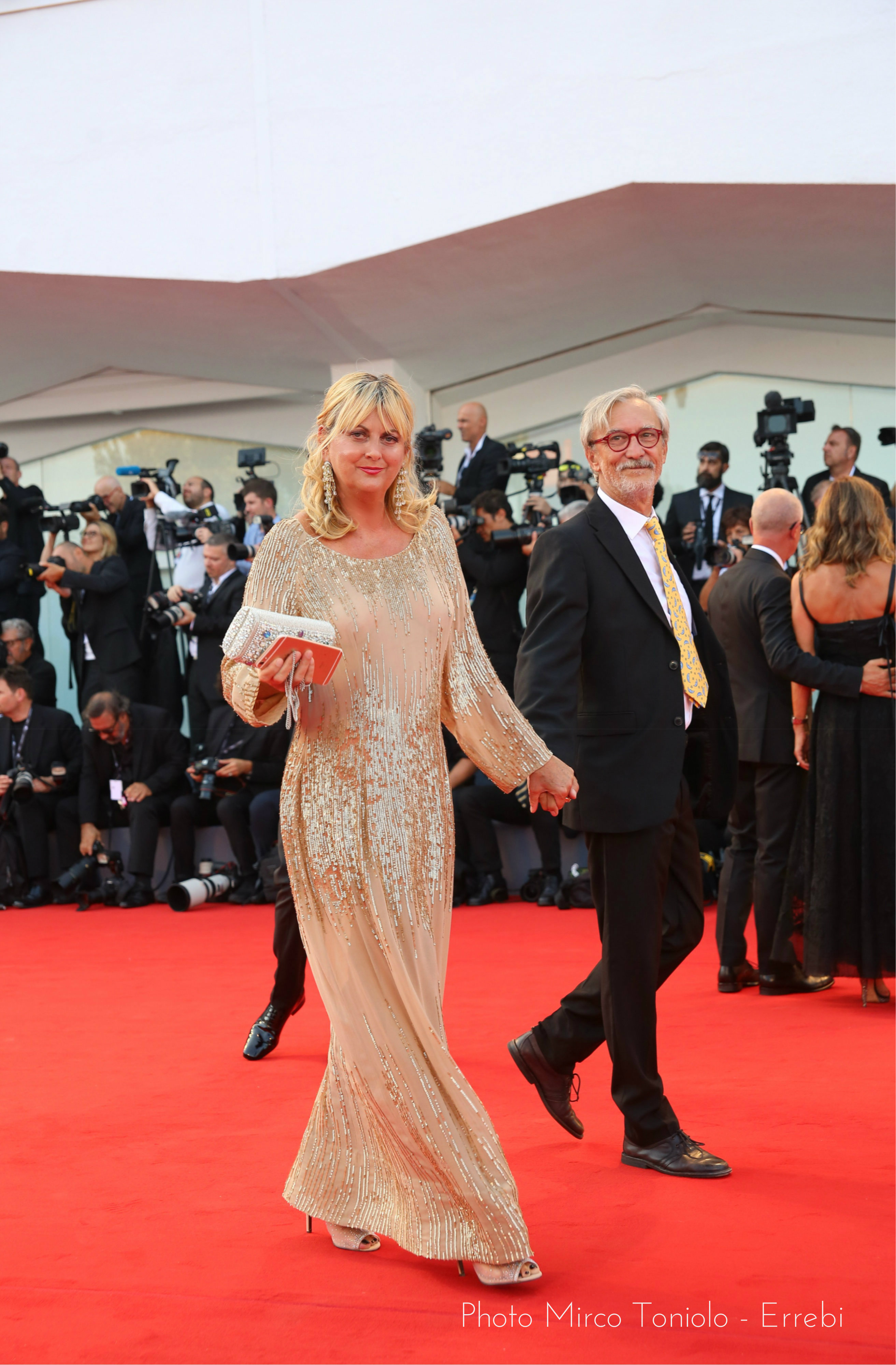 I FILM IN CONCORSO
Madre! – Darren Aronofsky (Stati Uniti)
Suburbicon – George Clooney (Stati Uniti)
The Shape of Water – Guillermo del Toro (Stati Uniti)
L'insulte – Ziad Doueiri (Francia, Libano)
La villa – Robert Guèdiguian (Francia)
Lean on Pete – Andrew Haigh (Regno Unito)
Mektoub, My Love: Canto Uno – Abdellatif Kechiche (Francia, Italia)
Sandome No Satsujin – Koreeda Hirokazu (Giappone)
Jusqu'à la gard – Xavier Legrand (Francia)
Ammore e malavita – Manetti Bros. (Italia)
Foxtrot – Samuel Maoz (Israele, Germania, Francia, Svizzera)
Tre manifesti a Ebbing, Missouri – Martin McDonagh (Stati Uniti, Regno Unito)
Hannah – Andrea Pallaoro (Italia, Belgio, Francia)
Downsizing – Alexander Payne (Stati Uniti)
Jia Nian Hua – Vivian Qu (Cina, Francia)
Una famiglia – Sebastiano Riso (Italia)
First Reformed – Paul Schrader (Stati Uniti)
Sweet Country – Warwick Thornthon (Australia)
Ella & John – Paolo Virzì (Italia)
Human Flow – Ai Weiwei (Germania, Stati Uniti)
Ex Libris – The New York Public Library – Frederick Wiseman (Stati Uniti)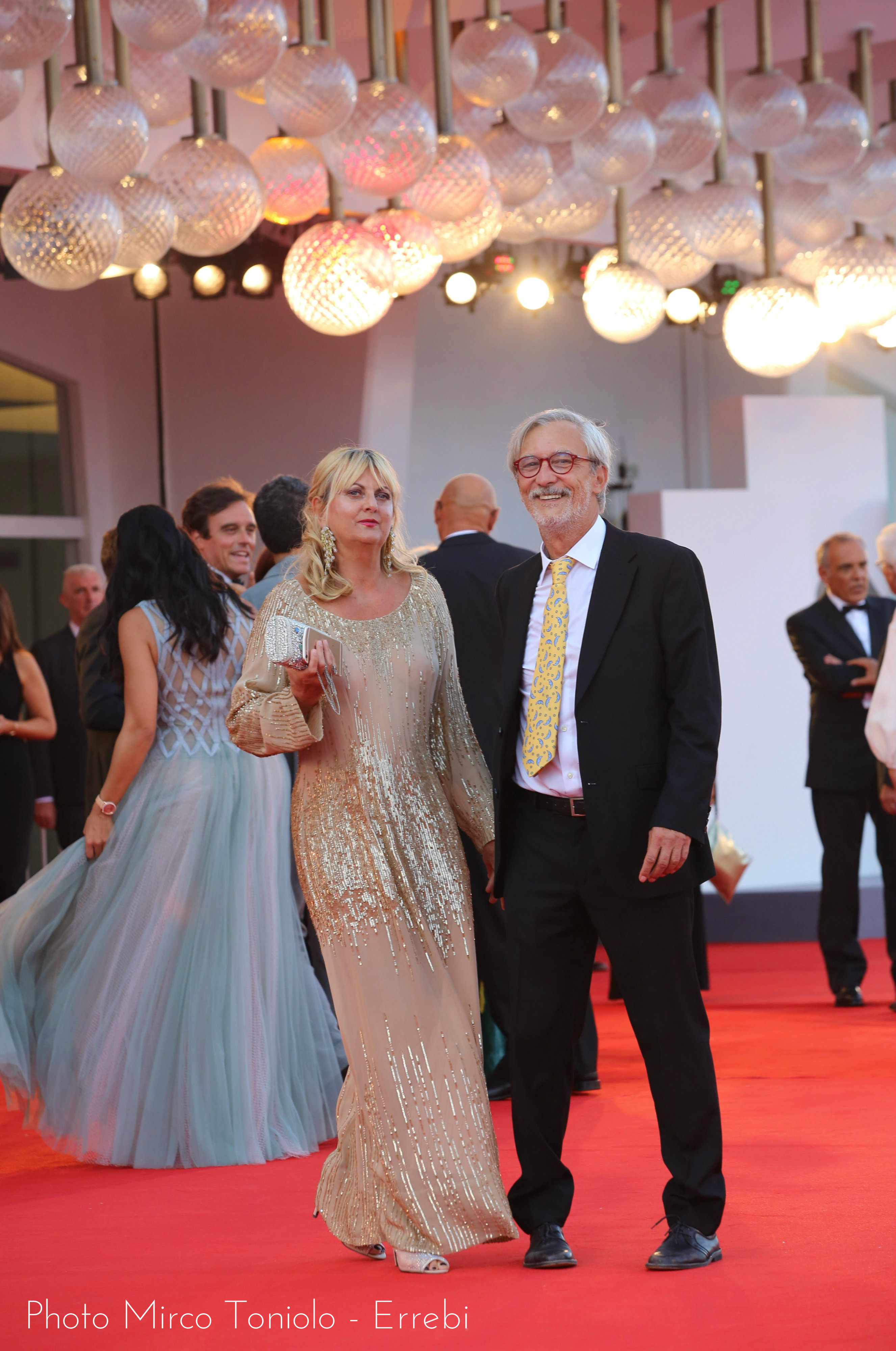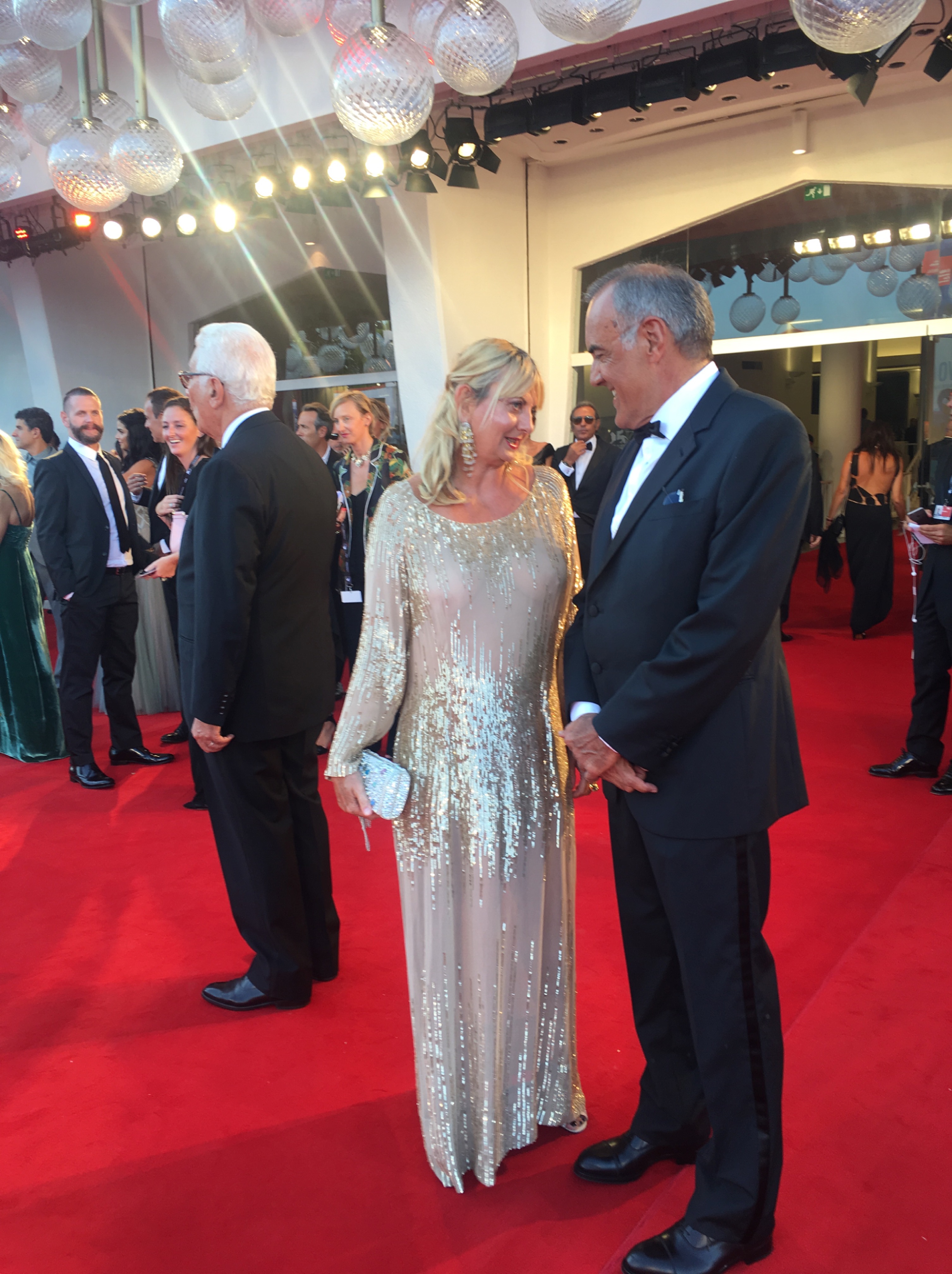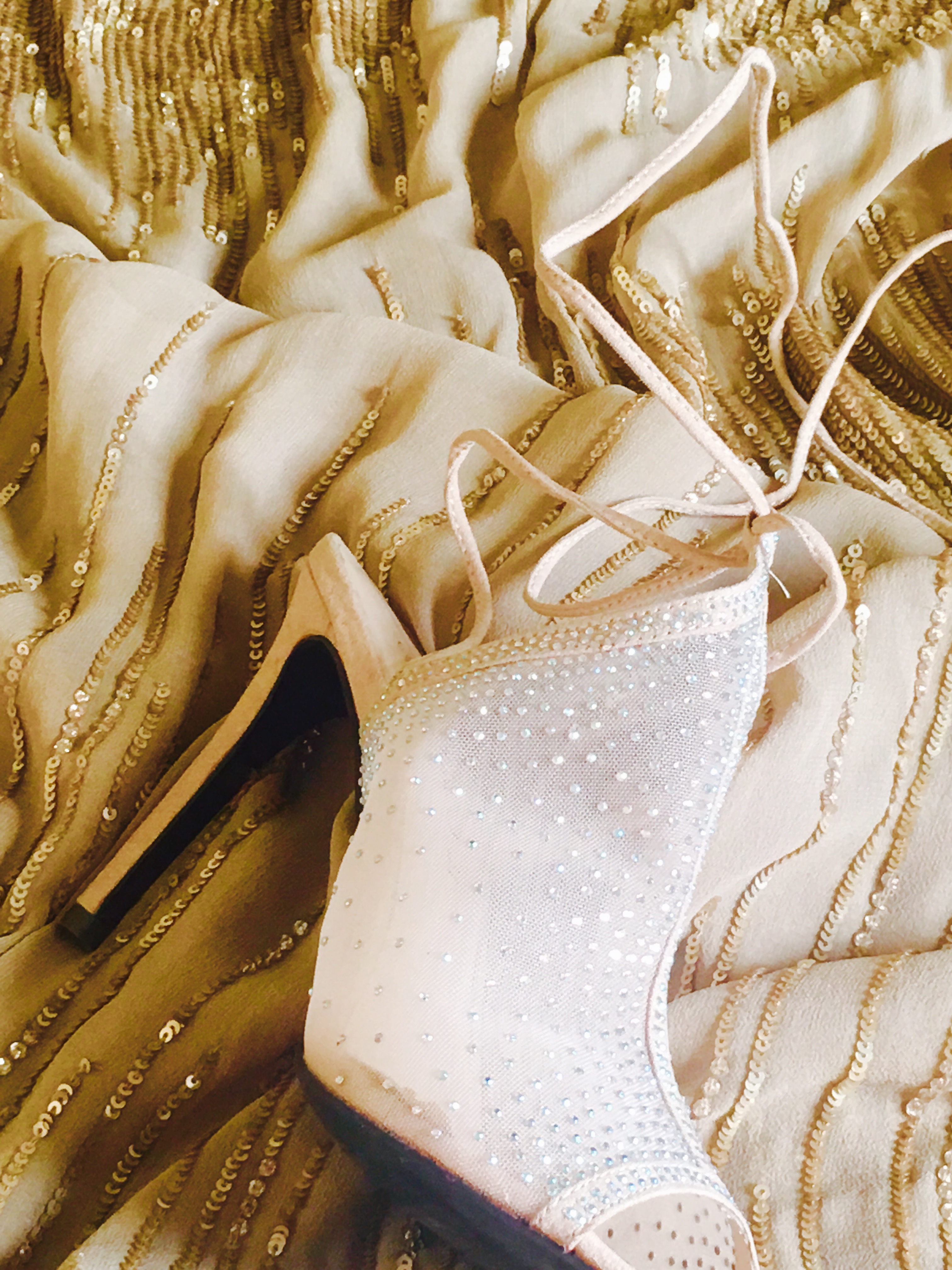 Amici Venezia 74
Con Valeria Palermi direttore di D La Repubblica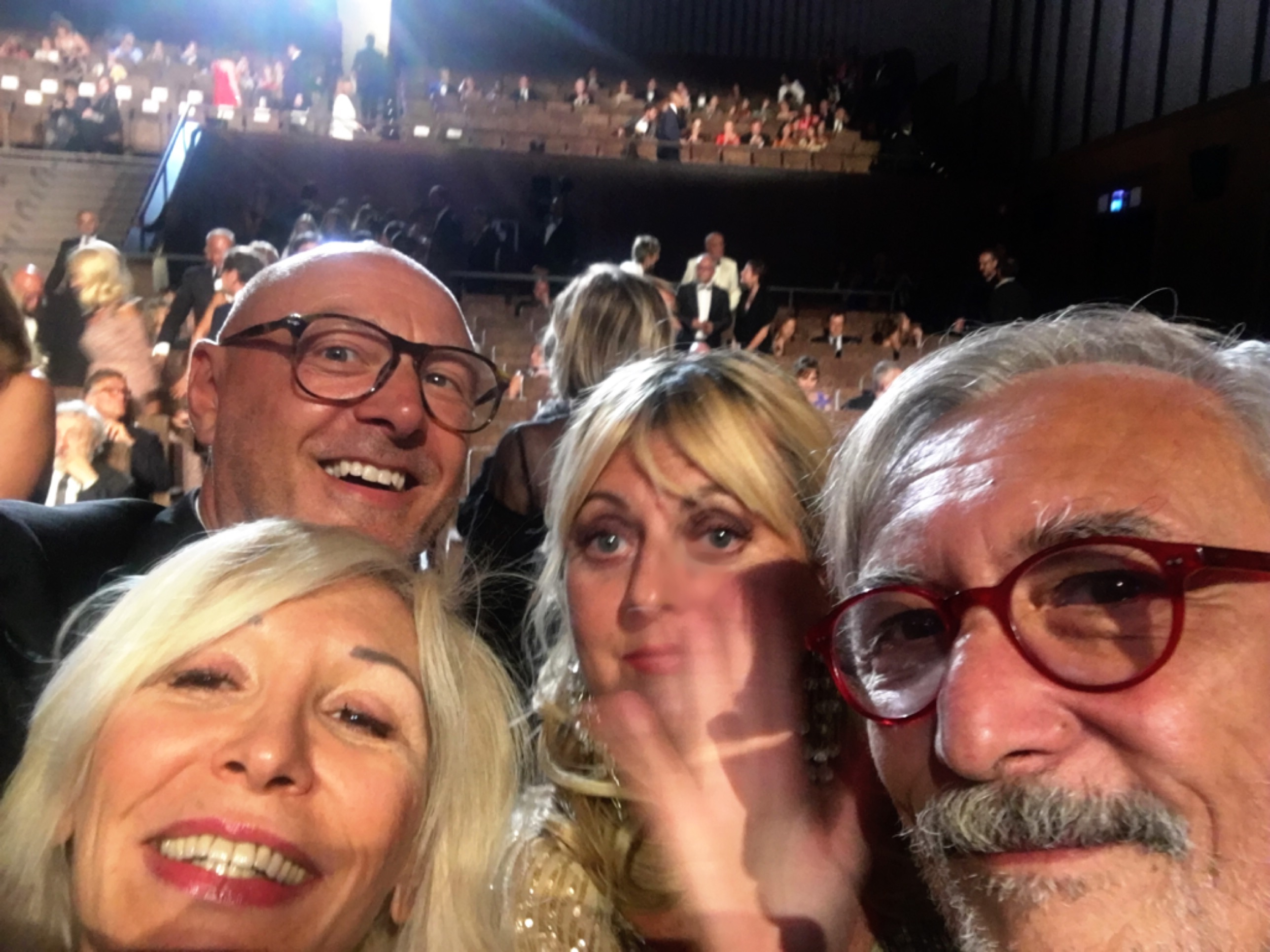 Con Anselma Dell'Olio, giornalista e regista, moglie di Giuliano Ferrara